November 09, 2015
Consider Clozapine for Treatment-Resistant Schizophrenia
the Psychiatry Advisor take:
While the clozapine is often seen as a drug of last resort when it comes to the the treatment of schizophrenia, better outcomes may be seen by patients who take the drug if they do not respond to a standard antispsychotic.
T. Scott Stroup, MD, of Columbia University Medical Center, New York, and colleagues examined Medicaid data involving 6,246 Medicaid patients with schizophrenia who were resistant to standard antipsychotic treatment. The study was the largest to date to compare the effectiveness of clozapine to standard antipsychotics.
Patients who were subsequently put on clozapine had fewer hospitalizations, better medication adherence, and were less likely to need additional medication to treat schizophrenia, the researchers reported in the American Journal of Psychiatry.
Some clinicians have been reluctant to prescribe clozapine given the risk of agranulocytosis, which makes one more susceptible to infections, associated with the drug. However, the FDA has recently expanded access to clozapine and a system has been in place for more than two decades to monitor for agranulocytosis risk.
Although the new FDA rules still require regular blood monitoring, it allows clinicians to make a decision after weighing risks and benefits for individual patients, rather than strictly following certain standards.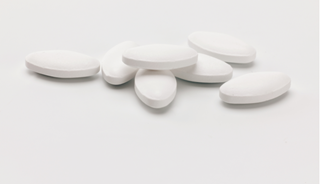 Patients who were put on clozapine had fewer hospitalizations and better medication adherence.
Patients with schizophrenia who fail to respond to standard antipsychotic medications have better outcomes if they begin taking the drug clozapine, an atypical antipsychotic drug, instead of moving on to another standard antipsychotic, according to a new study at Columbia University Medical Center.
Typically, when one traditional antipsychotic medication fails to yield results, clinicians change to another traditional antipsychotic. Clozapine is often seen as a drug of last resort, although it is the only medication approved by the FDA for treatment-resistant schizophrenia.
The findings show that while on clozapine, patients have fewer hospitalizations, tend to stay on the new medication longer and are less likely to need to use additional antipsychotics.
Sign Up for Free e-newsletters
Check out what's trending