September 23, 2014
Antidepressants Don't Improve Cognitive Function in Schizophrenia
the Psychiatry Advisor take:
Adding an antidepressant as an adjunct to treat cognitive impairment in schizophrenia is not effective, according to a recent study.
Jeffrey A. Vernon, DO, of New York Medical College in Valhalla, and colleagues, conducted a meta-analysis of randomized, controlled trials comparing adding an antidepressant to antipsychotic therapy with placebo. At total of 11 studies were included, involving a total of 568 patients.
Antidepressants included in the studies included mirtazapine, citalopram, fluvoxamine, duloxetine and bupropion.
Statistically significant, but clinically negligible, advantages were found for pooled antidepressants compared to placebo in executive function (Hedges' g = 0.17, P= 0.02) and a composite cognition score (Hedges' g = 0.095, P= 0.012), the researchers reported in Schizophrenia Research.
While depression improved with serotonergic antidepressants (P= 0.0009) and selective serotonin reuptake inhibitors (P= 0.009), but not with pooled antidepressants (P = 0.39).
"Adjunctive antidepressants do not demonstrate clinically significant effects on cognition in schizophrenia patients, however, larger studies, preferably in euthymic schizophrenia patients and using full neurocognitive batteries, are needed to confirm this finding," the researchers concluded.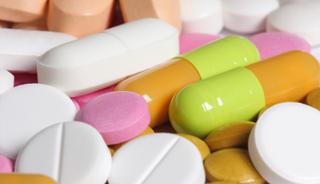 Antidepressants Don't Improve Cognitive Function in Schizophrenia
Cognitive impairment in schizophrenia is disabling, but current treatment options remain limited. The objective of the study is to meta-analyze the efficacy and safety of adjunctive antidepressants for cognitive impairment in schizophrenia.
Sign Up for Free e-newsletters
Check out what's trending