March 29, 2018
Treatment-Resistant Schizophrenia or Medication Underexposure?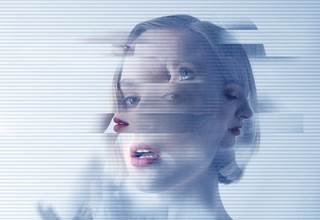 Although the specific reasons for higher rates of medication underexposure are unknown, a variety of factors may lead to subtherapeutic plasma levels.
Although the estimated prevalence of schizophrenia is less than 1% worldwide, the disease is associated with substantial morbidity and healthcare spending.1 In addition, approximately one-third of patients with schizophrenia do not adequately respond to treatment with antipsychotic agents.2 To meet the definition of treatment-resistant schizophrenia, the lack of response must not be a result of medication underexposure related to pharmacokinetics or patient nonadherence.3
"When assessing treatment resistance in schizophrenia, it is not always clear whether patients have not responded because the medication is ineffective, or whether the lack of response is secondary to medication underexposure," Oliver D. Howes, MD, PhD, professor of molecular psychiatry at King's College London, United Kingdom, told Psychiatry Advisor. "Underexposure can occur as a result of low doses, patients not taking the medication, or rapid metabolism of the drug, and the distinction between ineffectiveness and underexposure is an important one, as we address these in different ways."
In a study by Howes and colleagues that was reported in 2016 in the Journal of Psychopharmacology, 44% of patients who had been deemed treatment-resistant by their clinicians were shown to have undetectable (19%) or subtherapeutic (25%) plasma levels of the antipsychotic drug they were taking.4 Because "a linear relationship exists between dose and plasma levels...therapeutic drug monitoring is not routinely recommended when prescribing non-clozapine antipsychotics, as dose can be predictably titrated against clinical effect," the same group wrote in a new study published in Acta Psychiatrica Scandinavica.2
Their earlier findings point to a potential benefit of testing antipsychotic plasma levels when assessing for treatment resistance, as is now recommended in professional guidelines. They tested this idea in a sample of 99 patients (64% male; 48% black; median age, 40.2 years) referred to a community mental health program for treatment-resistant schizophrenia during a 5-year period. For inclusion, participants had to be taking an oral nonclozapine antipsychotic; individuals taking clozapine were excluded. Blood samples were drawn during the first assessment on entering the program.
Therapeutic thresholds for each drug were as follows: amisulpride 200 μg/L, aripiprazole 150 μg/L, haloperidol 5 μg/L, olanzapine 20 μg/L, quetiapine 100 μg/L, risperidone 20 μg/L (including total risperidone and 9-hydroxyrisperidone), and sulpiride 200 μg/L. Levels measuring below these values were considered subtherapeutic or undetectable.
According to the results, 35% of patients had subtherapeutic plasma levels, which were undetectable in 12% of cases. Significant predictors of subtherapeutic plasma levels included black ethnicity (odds ratio [OR], 3.23; 95% CI, 1.27-8.22; P =.02) and lower antipsychotic dose (OR per 100 mg chlorpromazine equivalents, 1.43; 95% CI, 1.14-1.81; P =.01). It was further determined that lower doses had not been prescribed to black patients (P =.07).
Of patients hospitalized during the study period, 31% had subtherapeutic plasma levels and 11% had therapeutic levels. Baseline subtherapeutic levels predicted hospital admission at 2 years with a sensitivity of 0.59 (95% CI, 0.32-0.84) and a specificity of 0.70 (95% CI, 0.59-0.78) to predict admission at 2 years. This finding is consistent with the increased risk for relapse after the discontinuation of antipsychotics.5
Overall, these observations suggest that many patients believed to be treatment-resistant may in fact have subtherapeutic plasma levels of the drug. Although the use of plasma level testing could help to inform the treatment strategy for these patients, only 2 patients had undergone testing of plasma levels in the year before the assessment. Although clozapine has established efficacy for treatment-resistant schizophrenia and is indicated for this purpose, it would be ideal if the causes of subtherapeutic levels could be determined before initiating clozapine treatment.
Although the specific reason or reasons for the higher rates of medication underexposure are unknown, a variety of factors may lead to subtherapeutic plasma levels. Rates of nonadherence to antipsychotics are high, especially among individuals of black ethnicity.6 This may have contributed to the elevated rates of subtherapeutic doses noted in this patient group, although there are several other potential causes. "Pharmacokinetic factors include rapid metabolism secondary to genetic variants affecting the function of metabolic enzymes, or enzyme induction secondary to smoking or other medications," the authors wrote.
"Trial and error remains the way we determine if a treatment works for a patient, and minimizing this period is necessary to ensure that patients receive the most effective treatment as quickly as possible," Dr Howes noted. "Developing ways of encouraging and monitoring adherence has the potential to help minimize the time required to make a clinical judgment regarding treatment effectiveness."
References