August 10, 2018
Pharmacologic Treatment of First-Episode Psychosis: Advances in Research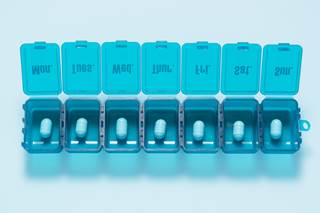 The NAVIGATE program shows great promise toward optimizing pharmacologic management of psychosis.
Early intervention is a key component of managing chronic health conditions, including psychotic disorders such as schizophrenia. Although the search for new, innovative therapies is underway, evidence suggests that reduction of morbidity and mortality may result from improved implementation of existing therapies.1 The prognosis of psychotic disorders may be associated with time between onset of psychosis and initiation of pharmacotherapy. Therefore, prompt medication management is recommended.2
The National Institute of Mental Health put forth a large-scale funding initiative in 2008, Recovery After an Initial Schizophrenia Episode (RAISE), to study and promote the development of better services for patients with first-episode psychosis (FEP).2-6
Promising Outcomes From the NAVIGATE FEP Treatment Program
The RAISE Early Treatment Program (RAISE-ETP) is a randomized controlled trial comparing a specialized, team-based approach to FEP known as NAVIGATE vs treatment as usual. Results showed several positive outcomes associated with multimodal, multidisciplinary care.3
NAVIGATE is composed of several components, including medication management, individual psychotherapy, family psychoeducation, and vocational or educational support. Medication management is offered in conjunction with COMPASS, a computerized decision support system that allows for shared decision making in accordance with patient preferences.4
The study sample was composed of patients with first-episode nonaffective psychosis and less than 6 months of antipsychotic medication exposure who were followed over the course of 2 years. Patients enrolled in the NAVIGATE program (n=223) performed better on measures of quality of life, symptoms, and educational or vocational function compared with patients managed by treatment as usual (n=181).3
In an interview with Psychiatry Advisor, Matcheri Keshavan, MD, Stanley Cobb Professor and
Vice-Chair of Public Psychiatry at Beth Israel Deaconess Medical Center and Massachusetts Mental Health Center, Harvard Medical School, Boston, and long-standing expert in the diagnosis and management of FEP, provided insights on FEP management consistent with the findings of this study. "It is very important that treatment include not only medication but also psychosocial approaches to management, which includes cognitive behavioral therapy, cognitive remediation, supportive employment, and social skills training," he said.
Optimizing Medication Management of FEP
Delbert Robinson, MD, from the Donald and Barbara Zucker School of Medicine at Hofstra/Northwell, Hempstead, New York, and colleagues parsed the results of the study to focus specifically on the role of NAVIGATE vs treatment as usual in improving medication management of patients with FEP.5
Prescription data were collected each month, and in addition, reports of adverse effects, vital signs, blood samples, and clinical scales measuring medication adherence were obtained at baseline and at 3, 6, 12, 18, and 24 months.5
The research team demonstrated that patients enrolled in NAVIGATE had more frequent medication visits, were more likely to be prescribed antipsychotic medications, and were less likely to be prescribed antidepressant medication. In addition, patients reported fewer medication adverse effects. Overall, patients also held more positive beliefs regarding antipsychotic medication.5
"As part of comprehensive care services, medication prescription can be optimized for [FEP], contributing to better outcomes with a lower side effect burden than standard care," the authors concluded.5
NAVIGATE medication management differs from other first-episode interventions in its detailed medication guidelines, as well as its computerized decision support system, allowing for shared decision making.4-5
The Experts Weigh In
In an editorial accompanying the report by Dr Robinson and colleagues, Donald Goff, MD, from New York University Langone Medical Center, said of the study, "We must be careful not to interpret the success of a comprehensive treatment package as a validation of individual components that have not individually been tested."6
Dr Goff also noted, "Because the psychosocial elements of the NAVIGATE treatment model include modules on medication education, adherence, and health-promoting behaviors, benefits such as improved treatment acceptance and reduced weight gain cannot be attributed solely to the pharmacologic management program without acknowledging the contributions of other NAVIGATE components."6
That being said, the improved medication management seen by the NAVIGATE program is of value. "[T]he treatment response to antipsychotic medication in [FEB] is high. More than 70% to 80% of patients who are treated with antipsychotics respond to treatment," Dr Keshavan noted.
Future Directions
The NAVIGATE program shows great promise toward optimizing pharmacologic management. As Dr Robinson and colleagues stated in their publication, "The NAVIGATE model of measurement-based care in the context of shared decision making provides a framework for incorporating future advances. As knowledge of first-episode medication treatment advances, future medication guideline improvements may produce even better outcomes than our current efforts."6
"An important unknown is: Who are the people [requiring] long-term continuous antipsychotic treatment vs...the ones you can treat for a year or 2 and gradually discontinue medication?" Dr Keshavan said. "If we can identify biomarkers to predict...the people who might require long-term medications vs...the ones who might not require lifelong medications, that would be a big step forward."
Dr Goff concurred on this point, specifically regarding the results of the RAISE-ETP study: "The astute observation by the NAVIGATE team that their intervention did not benefit individuals with a longer duration of untreated psychosis should serve as a call to examine this subgroup for clues that might lead to alternative pharmacologic and psychosocial interventions and the development of treatment algorithms that reflect an individualized or precision medicine approach."6
References