April 16, 2018
Effects of Antipsychotic Drugs on the Cardiovascular System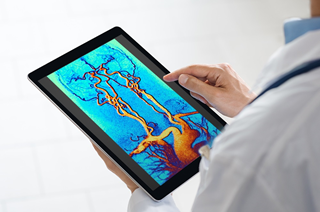 Careful clinical and metabolic monitoring should be implemented by clinicians caring for patients with severe mental illness.
Compared with the general population, rates of morbidity and premature mortality are substantially higher among patients with severe mental illness (SMI), including mood disorders and schizophrenia spectrum disorders.1 Previous studies have reported that the mortality rate of individuals with SMI is at least 2-fold that of the general population, and this difference between the 2 groups is increasing.2,3
Premature deaths among those with SMI are most commonly a result of medical comorbidities including cardiovascular disease (CVD), stroke, diabetes, cancer, and respiratory and infectious diseases.1 In patients with schizophrenia, for example, CVD is the leading cause of death.4
"The underlying reasons of increased morbidity and mortality are complex, and include unhealthy lifestyle behaviors (tobacco smoking, alcohol consumption, lack of exercise, excessive salt intake, and poor diet), activation of the hypothalamus-pituitary-adrenal system, increased rates of the metabolic syndrome, and side effects of certain antipsychotic drugs," according to a review published in Vascular Pharmacology.1
In addition, psychotic illness has been identified as an independent risk factor for CVD,5 and psychotropic medications have been implicated in the development of cardiometabolic disorders via direct and indirect effects. These agents have been directly linked to vascular effects such as increased or reduced blood pressure, increased risk for thrombosis, and endothelial alterations.1
Many of these drugs can lead to weight gain, dyslipidemia, and ultimately, diabetes and the related increase in CVD risk.1 Some results suggest that the incidence of CV events may be higher with atypical vs typical antipsychotics.3
In addition to their use in the treatment of patients with psychotic disorders, the prescription of antipsychotics is increasing among patients with various other disorders, including affective disorders and dementia.1 The use of antipsychotics has been found to be disproportionately high among elderly patients: in 1 study, for example, more than one-quarter of nursing home patients with Medicare were being treated with these agents.6
In light of these observations, researchers noted how important it is for healthcare providers to be aware of the potential CV adverse effects of antipsychotics, and to monitor and address CV risk factors in patients with SMI.
To that end, they reviewed studies published since 2000 pertaining to direct or indirect vascular effects of antipsychotic drugs.1 Their main findings from the review are highlighted here:
Antipsychotics are associated with prolongation of the QTc interval; this risk is dose-dependent and may also be further increased with the addition of a second antipsychotic. These agents are also linked to an increased risk for torsades de pointes and sudden death resuting from cardiac arrhythmia.
Some antipsychotics may increase the risk for cortical venous thrombosis or pulmonary embolism, possibly because of "enhanced aggregation of platelets, raised concentrations of anticardiolipin antibodies, and exacerbation of venous stasis," the authors wrote. In a case-control study of 115,000 patients in the United Kingdom, those who had been prescribed antipsychotic drugs in the previous 24 months had a 32% higher hazard ratio of venous thromboembolism compared with nonusers (odds ratio, 1.32; 95% CI, 1.23-1.42).7
Compared with typical antipsychotics, atypical antipsychotics were connected to a lower risk for all-cause mortality but a higher stroke risk.
For metabolic disorders, the greatest increase in risk was associated with clozapine, olanzapine, and chlorpromazine. This increase was moderate for quetiapine; mild for risperidone, paliperidone, amisulpride, and sertindole; and low for aripiprazole and ziprasidone.
For dyslipidemia, the risk was highest for olanzapine and clozapine, moderate for risperidone and quetiapine, and low with aripiprazole and ziprasidone.
For diabetes mellitus, the risk was 1.3 times higher in patients with schizophrenia taking atypical vs typical antipsychotics.
In a systematic review of randomized controlled trials, the adverse cardiovascular and metabolic effects associated with atypical antipsychotics were ranked from high to low as follows: clozapine = olanzapine, > quetiapine, risperidone = paliperidone, > amisulpride, aripiprazole.8 The same review reported the following hierarchy in regard to the risk for weight gain associated with antipsychotics: clozapine and olanzapine > risperidone > quetiapine > aripiprazole > ziprasidone.8
Taken together, these findings suggest that long-term use of antipsychotics may be associated with important effects on the vascular system. As such, clinicians should be familiar with the potential vascular effects of these drugs. Considering the increased risk for CVD among patients with SMI, especially in patients with psychotic disorders, careful clinical and metabolic monitoring should be implemented by clinicians caring for these patients.
References