June 30, 2015
SSRI/Mirtazapine Combination Beneficial as a PTSD Treatment
the Psychiatry Advisor take:
Combining a selective serotonin reuptake inhibitor (SSRI) antidepressant with mirtazapine, a noradrenergic and specific serotonergic antidepressant, achieves better remission and less depressive symptoms in the treatment of post-traumatic stress disorder (PTSD) than using an SSRI alone.
The combination of an SSRI and mirtazapine (Remeron) has demonstrated better efficacy than an SSRI alone in prior research for depression, and in a new study, researchers wanted to see if the same would be the case with PTSD.
Franklin R. Schneider, MD, of the New York State Psychiatric Institute and the Department of Psychiatry at College of Physicians and Surgeons of Columbia University, both in New York City, and colleagues enrolled 36 adults with PTSD. The participants were then randomized to receive for 24 weeks either the SSRI sertraline (Zoloft) and mirtazapine, or sertraline plus placebo. Clinical results were evaluated based on mixed effects models.
The sertraline and mirtazapine group showed a much greater rate of remission (P = .042) and improvement in symptoms of depression (P = .023) than the sertraline and placebo cohort, the researchers reported in the journal Depression and Anxiety.
However, the researchers added there were no significant differences between the groups in the two primary outcomes, treatment retention and PTSD severity. Also, secondary measures, such as sleep impairment, sexual functioning, and quality of life, were not significantly different. But the researchers noted that the combined treatment group had numerically better measures on all the outcomes.
"Findings suggest that combined treatment of PTSD with sertraline plus mirtazapine may have clinically meaningful advantages in symptomatic improvement, relative to SSRI treatment alone, and acceptable tolerability," the researchers concluded. "Combined treatment with an SSRI plus mirtazapine in PTSD deserves additional study as initial treatment or as an augmentation strategy for nonresponders to an SSRI."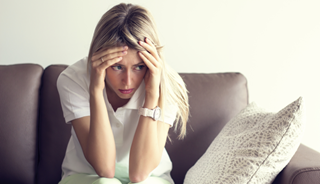 PTSD patients who received both sertraline and mirtazapine had better improvements in remission and depressive symptoms than those who took sertraline alone.
Combined treatment with a selective serotonin reuptake inhibitor plus mirtazapine has shown superior efficacy in some studies of depression, but has not been studied in post-traumatic stress disorder (PTSD). This study aimed to assess acceptability of combined sertraline plus mirtazapine treatment for PTSD and to estimate its effect size relative to sertraline plus placebo.
Thirty-six adults with PTSD were randomized to 24 weeks of double-blind treatment with sertraline plus mirtazapine or sertraline plus placebo. Outcomes were analyzed with mixed effects models.
The combined treatment group showed a significantly greater remission rate (P = .042) and improvement in depressive symptoms (P = .023) than the sertraline plus placebo group.
Sign Up for Free e-newsletters