August 05, 2014
PTSD Symptom Improvement in Vets Tied to Speedy Access to Treatment
the Psychiatry Advisor take:
Military personnel returning from Iraq and Afghanistan who developed posttraumatic stress disorder (PTSD) while serving were less likely to see an improvement in symptoms the longer they waited to initiate mental health treatment.
Shira Maguuen, PhD, of the Department of Mental Health at the San Francisco VA Medical Center and colleagues sought to examine whether time between last deployment and starting treatment had in impact on improvement in PTSD symptoms.
They looked at the health records of more than 39,000 Iraq and Afghanistan veterans who received a post-deployment PTSD diagnosis, and who subsequently began treatment for one of more mental health issues.
"We found that greater time to mental health outpatient treatment engagement was negatively associated with PTSD symptom improvement," the researchers reported in Psychiatric Services. "More specifically, veterans who waited longer to get mental health treatment were less likely than veterans who sought treatment sooner to experience PTSD symptom improvement."
Researchers also found that women were more likely to see PTSD improvement compared to men, and black veterans were less likely to see improvement. In addition, officers were more likely to see PTSD improvement than enlisted personnel. This could be because officers tend to have higher education, and lower education levels are shown to increase the risk of PTSD.
"Models that integrate primary care and mental health care may be an optimal way to help expedite veteran treatment engagement" the researchers concluded.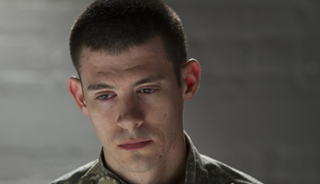 PTSD Symptom Improvement in Vets Tied to Speedy Access to Treatment
This study examined demographic, military, temporal, and logistic variables associated with improvement of
posttraumatic stress disorder
(PTSD) among Iraq and Afghanistan veterans who received mental health outpatient treatment from the U.S. Department of Veterans Affairs (VA) health care system.
Sign Up for Free e-newsletters