October 21, 2014
Military-Tested PTSD App Wins FDA Clearance
the Psychiatry Advisor take:
The FDA has granted clearance on a mobile app that helps clinicians conduct cognitive tests on patients, which may be used to better diagnose post-traumatic stress disorder.
The app, known as DANA (Defense Automated Neurobehavioral Assessment), was developed by AnthroTronix and developed in part from funding from the Department of Defense. The technology has already been used in the field to evaluate service members deployed in Afghanistan.
DANA will be available as an app for both tablets and phone, and works with both Android and Apple iOS operating systems.
The company says the assessment DANA provides will be both cognitive and psychological. "The combination of these allows providers insight into the prevalence of symptoms related to both traumatic brain injuries and PTSD," AnthroTronix said on its website.
Results DANA gathers "are evaluated by a qualified health professional who can assess factors that may affect measurement of reaction time such as concussion, dementia, post-traumatic stress, depression, stress, fatigue, prescription and non-prescription medications, and some nutritional supplements, among others," the company told MobiHealthNews.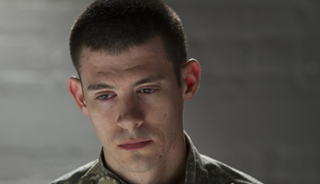 PTSD Mobile App Tested By Military Gets FDA Nod
Last week the FDA granted 510(k) clearance to a mobile-based cognitive test called DANA (Defense Automated Neurobehavioral Assessment), which helps healthcare providers better assess the medical or psychological state of their patients.
DANA was developed by Silver Spring, Maryland-based AnthroTronix, a digital health R&D company, and it was developed partially thanks to funding from the US Navy Bureau of Medicine and Surgery as well as a Rapid Innovation Fund award from the US Army.
The latter led to DANA being used to help evaluate the medical status, including possible post-traumatic stress disorder, of deployed military service members in Afghanistan.
Sign Up for Free e-newsletters