November 28, 2014
Marijuana As a PTSD Treatment?
the Psychiatry Advisor take:
Marijuana may help to treat symptoms of post-traumatic stress disorder (PTSD) better than current medications available to treat the disease.
Nachshon Korem, PhD and Irit Akirav, PhD, both of the University of Haifa in Israel, examined how giving synthetic cannabinoids to rats would impact their behavior after they were subjected to a traumatic event, which for their study, was an electric shock.
After the shock, some of the rats were given a compound containing synthetic cannabinoids. The rats were exposed to "trauma reminders" designed to trigger memories of the electric shock. Next, the rats went through a trauma "extinction procedure," a process similar to exposure therapy, to help them cope with post-trauma symptoms.
The rats injected with the cannabinoids did not exhibit PTSD symptoms, including impaired extinction learning, increased startle response, changes in pain sensitivity and impaired plasticity in the brain's reward center, the pair reported in the journal Neuropsychopharmacology. Meanwhile, the rats that did not receive cannabinoid treatment did experience symptoms.
The rats given cannabinoids also did better in terms of fewer PTSD symptoms than rats that were given sertraline (Zoloft), an antidepressant that has had mixed results in treating PTSD.
"The findings of our study suggest that the connectivity within the brain's fear circuit changes following trauma, and the administration of cannabinoids prevents this change from happening," Korem and Akirav concluded. "This study can lead to future trials in humans regarding possible ways to prevent the development of PTSD and anxiety disorders in response to a traumatic event."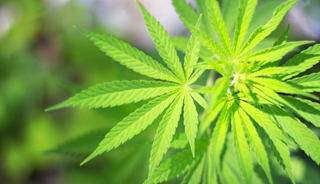 Marijuana As a PTSD Treatment?
More than 5 million people suffer from symptoms of post-traumatic stress disorder (PTSD) annually, and new research suggests that cannabis may help them find relief and may even offer better care than the current class of drugs commonly used to treat the disorder.
According to research published in the journal Neuropsychopharmacology, the administering of synthetic cannabinoids to rats after a traumatic event can prevent behavioral and physiological symptoms of PTSD by triggering changes in brain centers associated with the formation and holding of traumatic memories.
The study adds to a growing body of research that "contributes to the understanding of the brain basis of the positive effect cannabis has on PTSD," the researchers note.
Sign Up for Free e-newsletters
Check out what's trending