December 21, 2016
PTSD Research Highlights Early Intervention Strategies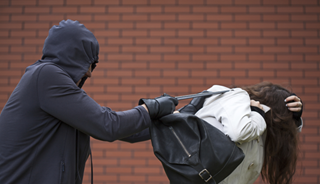 Emotional numbing after a traumatic event leads to social withdrawal.
Intrusive memories of a traumatic event and the associated physiological reactions to those memories in the acute period after the event appear to play a central role in the development of post traumatic stress disorder, suggests findings published in JAMA Psychiatry.
"Trauma memories are centrally linked to other symptoms in the acute trauma phase, which highlights possible early intervention strategies," wrote Richard A. Bryant, PhD, of the University of New South Wales in Sydney, Australia, and his colleagues. The authors suggested that one way to explore how different stress reactions develop into PTSD is to investigate the collection of symptoms that occur in the acute phase after a traumatic event because it may be that symptoms are causally linked to one another.
"For example, nightmares can contribute to insomnia, which may contribute to fatigue, which may lead to impaired concentration and irritability," the authors wrote. "The network approach to understanding the associations between PTSD symptoms offers new opportunities to understand how initial stress reactions develop into longer-term PTSD problems."
The researchers assessed 1138 patients who were admitted with a traumatic injury to one of 4 major trauma hospitals in Australia between March 2004 and February 2006. Experiences included vehicle crashes, assaults, traumatic falls, and work injuries. The authors excluded patients with a moderate or severe head injury (aside from mild traumatic brain injury), cognitive impairment, suicidal intentions, or a diagnosis of psychosis.
After assessing the patients' symptoms anywhere from one day to 3 weeks after hospital admission (an average of 1 week), the researchers followed up with 852 of those patients by telephone a year later with the Clinician-Administered PTSD Scale (CAPS). At 12 months later, 9.6% of the patients met the criteria for PTSD.
A statistical analysis assessed the strength of "edges," or connections or associations, between "nodes," the symptoms themselves in the patients. At the time of the traumatic event, the strongest connections were flashbacks, intrusions, and avoidance of thoughts, "with moderately strong connections between intrusions and nightmares, being upset by reminders, and physiological reactivity." Intrusions and avoidance of thoughts were reciprocally associated, as were physiological reactivity and avoidance of thoughts.
In this acute phase, emotional numbing and social detachment were also strongly directly associated and isolated from other symptoms. "One way to understand this strong association is that emotional numbing leads to social withdrawal because it limits the capacity to engage with others," the authors noted. Amnesia, however, was not associated with any other symptoms.
At the follow-up, the associations between re-experiencing symptoms had strengthened, and "physiological reactivity was strongly associated with the startle response, which was also associated with hypervigilance." Intrusions had become less central, and although concentration difficulties had become highly central, they were not strongly associated with any other symptoms except sleep disturbance.
"At 12 months, a stronger network was found among emotional numbing, detachment from others, and disinterest in activities," the authors reported, but this cluster remained isolated from other symptoms. Meanwhile, amnesia was associated with foreshortened future, which was also separately linked to detachment from others and emotional numbing. Finally, irritability, concentration deficits, and sleep disturbance were all linked with moderate strength, and irritability became significantly more central at follow-up than in the acute phase.
Reference
Bryant RA, Creamer M, O'Donnell M. Acute and chronic posttraumatic stress symptoms in the emergence of posttraumatic stress disorder: a network analysis. JAMA Psych. 2016; doi:10.1001/jamapsychiatry.2016.3470.