December 17, 2014
IBM's Watson Computer Will Help VA Doctors Treat PTSD
the Psychiatry Advisor take:
The Department of Veterans Affairs (VA) has signed a two-year, $16 million contract for its physicians to use IBM's Watson for guidance in treating vets with post-traumatic stress disorder (PTSD).
The supercomputer is best known for winning the game show Jeopardy!, but the VA will use its capabilities to sort through large amounts of medical literature, clinical data, and personal electronic medical records. Based on this data, it will suggest the most appropriate PTSD treatment options for each patient. Physicians can also ask Watson questions by typing in natural language, which it will answer with a series of options ranked by confidence.
Watson has the ability to uncover patterns and insights that would otherwise go overlooked due to an overwhelming amount of data to sort through. Electronic medical records are currently very large and complex documents, and the VA hopes that Watson can exploit their full potential.
The VA treats approximately 8.3 million veterans each year, and hopes that Watson will allow physicians to spend less time sifting through medical data and more time interacting with patients.
The VA is not the first to use Watson for medical advising. Memorial Sloan Kettering Cancer Center in New York City and MD Anderson Cancer Center in Houston both use a version of Watson to advise oncologists.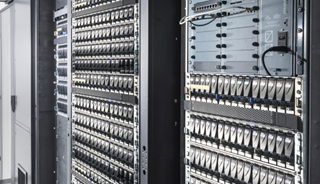 IBM's Watson Computer Will Help VA Doctors Treat PTSD
The Department of Veterans Affairs is planning to use IBM's Watson — the Jeopardy! winning supercomputing system designed to simulate human cognition — to advise doctors on treatment for post-traumatic stress disorder patients, IBM announced this week.
As part of a two-year, multi-million dollar contract, IBM plans to install Watson software at the Department's data center in Austin, Texas. The total contract is valued at $16 million, according to IBM, though the initial set-up and assessment phase is worth about $6 million.
Sign Up for Free e-newsletters