March 08, 2016
Treating Patients Who Have Experienced Stillbirth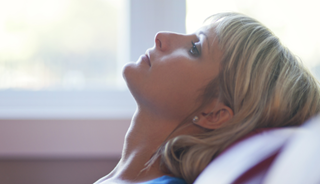 Stillbirth is associated with suicidal ideation, depression, anxiety and other manifestations of post-traumatic stress disorder.
According to the World Health Organization (WHO), stillbirth is defined as "a baby born with no signs of life at or after 28 weeks gestation." [WHO] An alternate definition places the death after the second half of pregnancy or 20 weeks gestation.2 An estimated 2.6 million stillbirths occur worldwide annually.1 In the United States, the annual rate of stillbirth is estimated at 24,000 (about 1% of all pregnancies).2
Despite the frequency of this occurrence, "vulnerable girls and women are often left to suffer in silence," according to authors of The Lancet Ending Preventable Stillbirth Study Group.3
A series of articles that appeared in the January issue of The Lancet seeks to raise awareness about stillbirth among families, researchers, policy makers, and society at large. The Lancet has also launched a campaign designed to "stop the epidemic of grief" and break the "unspeakable silence" surrounding stillbirth.3,4
"This is a critically important area of research and education," Joanne Cacciatore, PhD, an associate professor at the Arizona State University School of Social Work, told Psychiatry Advisor.
"Stillbirth remains one of the most disenfranchised and misunderstood types of loss," observed Cacciatore, founder of the MISS Foundation, a not-for-profit organization providing "crisis and long term support to families after the death of a baby or child."
Blaming the Victims
Mothers affected by stillbirth are often subjected to stigma and marginalization by communities that blame the stillbirth on sins, evil spirits, and destiny.5 Even in settings where these attitudes are not espoused, women feel guilt and experience implicit blame, according to Cacciatore, director of the Center for Loss and Trauma in Arizona. Women feel their bodies have "failed them," or may second-guess their lifestyle, blaming diet, sexual activity, or thoughts of terminating the pregnancy.6
"I have never met a woman without some degree of guilt, or at least the question of what she could have done differently to prevent the outcome of her pregnancy," said Cacciatore, who herself went through the experience of stillbirth.
Unique Features of Stillbirth
While the loss of a baby due to stillbirth or perinatal death (defined as death before the baby is seven days old) has features in common with the loss of an older child, it is also unique, Cacciatore said.