July 21, 2014
How Do Natural Disasters Influence Mental Health?
the Psychiatry Advisor take:
Earthquakes near Christchurch, New Zealand in 2010 and 2011 not only led to the loss of life and created billions of dollars in damage, but also damaged the psyches of many of the country's residents. But just how were New Zealanders impacted mentally?
Researchers at the Department of Psychological Medicine, University of Otago, Christchurch School of Medicine and Health Sciences, sought to find out.
Although much has been written about the mental health consequences of natural disaster, a study recently published in JAMA Psychiatry sought to compare mental issues following the disasters between those who lived close to the disaster and those who lived outside the earthquake area.
David M. Fergusson and his colleagues sought to examine the relationship between the extent of earthquake exposure and mental health outcomes following the earthquakes, accounting for other factors, such as individual circumstances, prior mental history and childhood family background.
Data were gathered from the Christchurch Health and Development Study, a 35-year longitudinal study of a birth cohort of New Zealand children (635 males and 630 females). This general community sample included 952 participants with available data on earthquake exposure and mental health outcomes at age 35 years.
Cohort members with high levels of exposure to the earthquakes had rates of mental disorder that were 1.4 (95% CI, 1.1-1.7) times higher than those of cohort members not exposed. This increase was due to increases in the rates of major depression; posttraumatic stress disorder; other anxiety disorders; and nicotine dependence. Similar results were found using a measure of subclinical symptoms (incidence rate ratio, 1.4; 95% CI, 1.1-1.6).
"Following extensive control for prospectively measured confounding factors, exposure to the Canterbury earthquakes was associated with a small to moderate increase in the risk for common mental health problems," Fergusson and his colleagues concluded.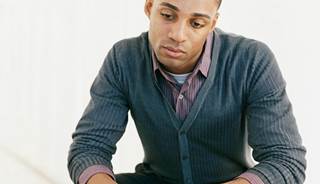 How Do Natural Disasters Influence Mental Health?
There has been growing research into the mental health consequences of major disasters. Few studies have controlled for prospectively assessed mental health. This article describes a natural experiment in which 57% of a well-studied birth cohort was exposed to a major natural disaster (the Canterbury, New Zealand, earthquakes in 2010-2011), with the remainder living outside of the earthquake area.
To examine the relationships between the extent of earthquake exposure and mental health outcomes following the earthquakes—net of adjustment for potentially confounding factors related to personal circumstances, prior mental health, and childhood family background
Sign Up for Free e-newsletters