August 06, 2014
Experimental Treatments In Development for PTSD
the Psychiatry Advisor take:
A variety of new treatments for post-traumatic stress disorder (PTSD) are available, and many of them are considered experimental, if not, unusual. For example, virtual reality exposure therapy utilizes real-time computer graphics, body tracking devices, visual displays, and other sensory input devices to give the patient the experience that they are immersed in a virtual world.
Shalili Jain, MD, a psychiatrist who serves as Medical Director of the Primary Care Behavioral Health Team at the Veterans Affairs Palo Alto Health Care System in California, discusses some of these newer treatments in Psychology Today.
Yoga, tai chi and meditation and increasingly be used in PTSD. However, Jain warns that these mind/body exercises should be used as an adjunctive to other treatments. She also writes that in 2008, reports surfaced that manipulation of sympathetic nerve tissue in patients with PTSD relieved their anxiety. Trials are ongoing to confirm this kind of treatment.
Drugs used to treat other psychiatric ailments might prove beneficial for PTSD. For example, ketamine, an NMDA receptor (one that plays an important role in learning and memory) has been used in burn victims and has also shown benefit in PTSD in retrospective studies. Also, memantine (Namenda), an NMDA agonist, was found in a small trial to prevent neurodengeration of the hypothalamus, which plays a role in memory.
Despite these experimental treatments, Jain notes she has a belief that "we already have pretty good treatments, and the issues with getting better outcomes for PTSD lie more in how we implement those treatments, the limitations of the systems that provide care, massive issues of access to care […] and healthcare disparities."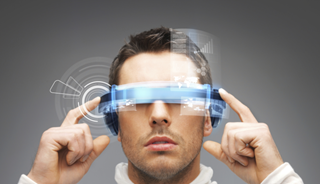 Experimental Treatments for PTSD Include Meditation, Virtual Reality
I am frequently asked to talk about
PTSD
to professional audiences and, without exception, always get a post-talk question asking about my experience with some experimental intervention that someone read about somewhere in a newsmagazine or heard about from the TV.
Sign Up for Free e-newsletters