November 14, 2014
Change in DSM-5 Helps to Better Predict PTSD
the Psychiatry Advisor take:
A change to the definition of acute stress disorder (ASD), in which a person experiences post-traumatic stress disorder-like (PTSD) symptoms soon after a traumatic event, has helped to better identify people at risk for eventually developing PTSD.
ASD is characterized by severe anxiety and dissociative symptoms seen within 30 days of a traumatic event. While symptoms of PTSD are quite similar, that diagnosis can only be made if symptoms are present after 30 days of the event.
A key change to ASD in DSM-5 from DSM-IV is that the stressor criterion is more explicit as to whether the event was experienced directly, witnessed, or experienced indirectly, according to the American Psychiatric Association. DSM-V also loosened what was thought of as over emphasis on dissociative symptoms. Now, a diagnosis of ASD can be made if nine of 14 symptoms related to intrusion, negative mood, dissociation, avoidance and arousal are met.
Richard A. Bryant, PhD, of the University of New South Wales, Australia, and colleagues, examined admissions of nearly 600 patients at Australian hospitals. They were then reassessed for PTSD at 3, 12, 24 and 72 months after admission.
Using DSM-IV criteria, the researchers found 8% of patients met DSM-IV criteria for ASD, while using DSM-5 criteria, 14% were diagnosed with ASD. While the proportion of those with ASD who eventually were diagnosed with PTSD at the reassessment times were comparable when using either DSM-IV or DSM-5 definitions, researchers said that sensitivity was improved with DSM-5 in measuring depression, obsessive-compulsive disorder and generalized anxiety disorder.
In addition, more than 50% of those with DSM-5-defined ASD had a subsequent disorder, they reported in the Journal of Clinical Psychiatry.
"The DSM-5 criteria for ASD results in better identification of people who will subsequently develop PTSD or another psychiatric disorder relative to the DSM-IV criteria," the researchers concluded.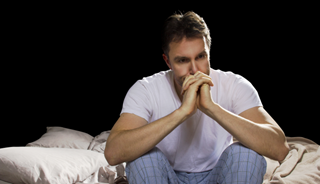 Change in DSM-5 Helps to Better Predict PTSD
This study addresses the extent to which DSM-IV and DSM-5 definitions of acute stress disorder predict subsequent post-traumatic stress disorder (PTSD) and related psychiatric disorders following trauma.
Patients with randomized admissions to 5 hospitals across Australia (N = 596) were assessed in hospital and reassessed for PTSD at 3 (n = 508), 12 (n = 426), 24 (n = 439), and 72 (n = 314) months using the Clinician-Administered PTSD Scale; DSM-IV definition of PTSD was used at each assessment, and DSM-5 definition was used at 72 months. The Mini-International Neuropsychiatric Interview was used at each assessment to assess anxiety, mood, and substance use disorders.
Sign Up for Free e-newsletters