March 11, 2015
Biomarkers That May Predict PTSD Found
the Psychiatry Advisor take:
Researchers have identified genetic biomarkers in blood samples linked to post-traumatic stress disorder (PTSD), making it possible in the future to predict who might be susceptible to the condition.
Michael S, Breen, PhD, of the University of Southampton, United Kingdom, and colleagues analyzed blood samples from 188 U.S. Marines, taken both before and after deployment. The team identified groups of genes involved in innate immune response, which is the body's first line of defense against pathogens, and interferon signaling, which are protein released in response to pathogens.
They also discovered that those same genes are also linked to PTSD, the researchers reported in the journal Molecular Psychiatry. The connection was also found in a separate group of 96 Marines.
"What's interesting is that molecular signatures of innate immunity and interferon signaling were identified both after developing PTSD as well as before developing PTSD," Dewleen G. Baker, MD, an investigator in the study and research director at the VA Center of Excellence for Stress and Mental Health.
The researchers say their research should encourage development of a blood panel of predictive biomarkers to identify people at greater risk of developing PTSD. Also, the suggest use of molecular information from blood samples to design targeted therapies to treat or help prevent PTSD.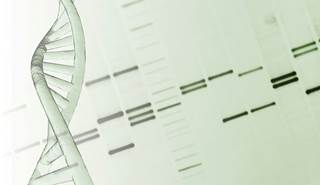 Biomarkers That May Predict PTSD Found
Researchers at the Veterans Affairs San Diego Healthcare System and University of California, San Diego School of Medicine, with colleagues in New York and the United Kingdom, have identified genetic markers, derived from blood samples that are linked to post-traumatic stress disorder (PTSD). The markers are associated with gene networks that regulate innate immune function and interferon signaling.
The findings, published in the March 10 issue of the journal Molecular Psychiatry, offer novel insights into the pathophysiology of PTSD. In clinical terms, researchers say they could lead to new ways to not just improve diagnosis and treatment of persons with the mental health condition, but predict who might be more susceptible.
Sign Up for Free e-newsletters
Check out what's trending