November 11, 2015
Campus Shootings Highlight Need for Mental Health Improvements
the Psychiatry Advisor take:
Although it has been more than eight years since the mass shooting at Virginia Tech University and as shootings still occur on college campuses, there is a need for more comprehensive and coordinated mental health services at America's colleges and universities.
Marisa A. Giggie, MD, a psychiatrist at the University of Alabama School of Medicine, Tuscaloosa, argues that better communication and intervention opportunities would have helped to avert the tragedy that claimed 33 lives, including that of the shooter.
In a review piece for the Harvard Review of Psychiatry, Giggie reviews warning signs that were missed on the deterioriating mental health of shooter Seung-Hui Cho. For example, she points out there were missed opportunities for the university's counseling center, campus police and administrators to share information on Cho's mental illness history, which could have identified him as a high-risk individual in need of treatment.
Giggie points out that "overly narrow interpretations" of federal law protecting the confidentiality of a patient's medical information was a contributor to a missed opportunity in the case of Ch., adding that there is a mental health legal concern related to protecting one's privacy and ensuring public safety.
"Psychiatrists, because of their training and duties as both clinicians and consultants, should serve as leaders in providing psychiatric services for college students, assessing risk in high-risk emotionally troubled students, and advising others on best ways to manage complex situations involving emotionally disturbed students."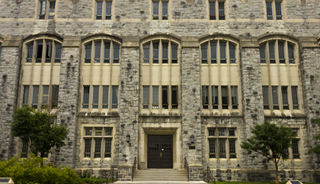 In the 2007 shooting at Virginia Tech, better communication and interventions among campus services may have helped to avert the tragedy.
As the nation reels from another mass shooting on a college campus, analysis of the 2007 attack at Virginia Tech University highlights the need for "comprehensive and coordinated mental health services on college campuses, according to a paper in the November/December issue of Harvard Review of Psychiatry.
The Virginia Tech shooting can be viewed as a "sentinel event," highlighting the need to improve college mental health services — including an increased role of psychiatrists in assessing and managing students with severe mental illness, according to a perspectives article by Dr. Marisa A. Giggie of University of Alabama School of Medicine, Tuscaloosa. She writes, "Effective communication and coordination of intervention activities among campus mental health and administrative resources are paramount for preventing future tragedies."
Sign Up for Free e-newsletters