August 17, 2017
Revised Treatment Guidelines for Pediatric Acute Onset Neuropsychiatric Syndrome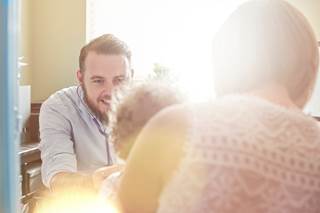 Psychiatric and behavioral interventions must be tailored to each individual child, and must be adjusted periodically for changing symptoms.
A panel of leading clinicians and researchers from various general and specialty pediatric fields have developed treatment guidelines for managing children and adolescents with Pediatric Acute Onset Neuropsychiatric Syndrome (PANS) and Pan Disorder Associated with Streptococcal Infection (PANDAS).1 The guidelines are published in a special issue of the Journal of Child and Adolescent Psychopharmacology.2,3,4
The PANS/PANDAS guidelines special edition contains 3 parts: (1) psychiatric and behavioral interventions, (2) immunomodulatory therapies, and (3) treatment and prevention of infections. It was led by guest editors Jennifer Frankovich, MD, from Stanford University in Palo Alto, California; Susan Swedo, MD, from the National Institutes of Health in Bethesda, Maryland; and Tanya Murphy, MD, from the University of South Florida in St. Petersburg. The full guidelines are available online.2,3,4
Psychiatric and Behavioral Interventions
While infectious and inflammatory processes in PANS and PANDAS are treated, it is equally important to treat psychiatric and behavioral symptoms to decrease suffering and improve adherence. These interventions can be pharmacologic and/or behavioral, and must be tailored to each individual child. "For example, mildly distressed children may not require pharmacological intervention. In more severe cases, education and support are augmented by symptom-specific behavioral and pharmacologic interventions," wrote Margo Thienemann, MD, from Stanford University, California, and colleagues.
Interventions must often be adjusted periodically, as symptoms of PANS/PANDAS can change frequently, such as "moving from severe anxiety to aggression or from emotional lability to depression." The investigators also noted that "antibiotic and immune-based treatments often have dramatic effects, reducing symptoms to a tolerable level or eliminating them completely."
Guidelines on safety (including school accommodation), family support and education, behavioral and pharmacological interventions, and the management of specific symptoms including obsessive compulsive disorder (OCD) symptoms, restriction of food or fluid intake, tics, irritability and aggression, anxiety, attention-deficit/hyperactivity disorder (ADHD) symptoms, sleep disturbances, depression, psychosis, and pain, can be found in the open-access article online.2
Immunomodulatory Therapies
The researchers created separate guidelines for immunomodulatory therapies in patient with PANS depending on the severity of the condition: (1) mild, (2) moderate-to-severe, and (3) extreme/life-threatening severity.
"For mildly impairing PANS, the most appropriate therapy may be 'tincture of time' combined with cognitive behavioral therapy and other supportive therapies," wrote Jennifer Frankovich, MD, of Stanford Children's Hospital in Palo Alto, California, and colleagues. They also noted that nonsteroidal anti-inflammatory drugs (NSAIDs) and/or short oral corticosteroid bursts are recommended if symptoms persist.
In moderate-to-severe PANS, oral or intravenous corticosteroids may be sufficient. "However, intravenous immunoglobulin [IVIG] is often the preferred treatment for these patients by most PANS Research Consortium [PRC] members, the investigators noted.
In more severe or chronic cases, prolonged corticosteroid courses (with taper) or repeated high-dose corticosteroids may be needed. "For PANS with extreme and life-threatening impairment, therapeutic plasma exchange is the first-line therapy given either alone or in combination with IVIG, high-dose intravenous corticosteroids, and/or rituximab."
Guidelines for immunomodulatory therapies can be found in the open-access article online.3
Treatment and Prevention of Infections
The researchers reviewed the relationships between PANs and infections and provided guidelines for various situations. Michael Cooperstock, MD, MPH, from the University of Missouri School of Medicine in Columbia and colleagues propose:
an approach for retrospective diagnosis of group A streptococcal infection for an operational definition of PANDAS
an initial course of anti-streptococcal treatment for all newly diagnosed PANS cases
a suggested chronic secondary antimicrobial prophylaxis for children with PANDAS who have severe neuropsychiatric symptoms or recurrent group A Streptococcus-associated exacerbations
Guidelines for children with non-streptococcal PANS include:
vigilance for streptococcal pharyngitis or dermatitis in the patient and in close contacts
closely monitoring for other intercurrent infections, including sinusitis and influenza, in all patients with PANS or PANDAS
prompt diagnosis and treatment of intercurrent infections according to current standard guidelines
assessment of infection at initial onset or during neuropsychiatric exacerbations
standard immunizations and attention to vitamin D
data indicating limited utility of adentonsillectomy and probiotics are also presented
Guidelines for the treatment and prevention of infections can be found in the open-access article online.4
References