October 29, 2014
Training Corrections Officers on Mental Illness Promotes Prison Safety
the Psychiatry Advisor take:
Corrections officers that are trained to identify symptoms of mental illness in prisoners help to foster a safer prison environment where inmates are treated more humanely, according to a new paper.
Joseph Galanek, PhD, MPH, of Case Western Reserve University, Cleveland, Ohio, spent nine months in a Oregon maximum-security prison observing interactions between officers and inmates. Personnel there are trained to identify symptoms of mental illness, and given discretion in handling certain tough situations with prisoners.
The prison's policies and environment led to potentially dangerous situations with mentally ill inmates being diffused, Galanek wrote in Medical Anthropology Quarterly.
"I show that supporting the mental health needs of inmates with severe mental illness concurrently supports the safety and security of prisons, and that these two missions are not mutually exclusive," Galanek said in a statement. "With the number of prisoners with severe mental illness in prison increasing, efforts need to be made by all prison staff to ensure that this segment of the prison population has appropriate mental health care and safety."
Galanek also wrote about some situations where an officer used discretion in not sending a prisoner to solitary confinement, which could potentially exacerbating mental health problems. He said that isolation for a prolonged period could lead some mentally ill prisoners to become more agitated.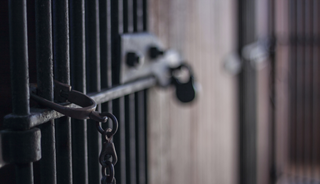 Training Corrections Officers on Mental Illness Promotes Prison Safety
Case Western Reserve University mental health researcher Joseph Galanek spent a cumulative nine months in an Oregon maximum-security prison to learn first-hand how the prison manages inmates with mental illness. What he found, through 430 hours of prison observations and interviews, is that inmates were treated humanely and security was better managed when cell block officers were trained to identify symptoms of mental illness and how to respond to them.
Galanek's observations and interviews with 23 staff members and 20 inmates with severe mental illness are described in the Medical Anthropology Quarterly article, "Correctional Officers and the Incarcerated Mentally Ill: Responses to Psychiatric Illness in Prison."
Sign Up for Free e-newsletters
Check out what's trending