February 03, 2015
Texting May Aid in Mental Health Treatment
the Psychiatry Advisor take:
Patients receiving mental health treatment use texting more than they download apps, which may mean texting can aid in treatment, according to a study published in Personal and Ubiquitous Computing.
The Substance Abuse and Mental Health Services Administration estimates that 62% of people with mental illnesses do not receive treatment. As the prevalence of mental illness grows, health-care professionals are looking for new ways to help treat patients.
Recently, studies have focused on how technology can help monitor health and improve care for older adults, chronic disease management, and preventative health. However, few studies have looked at how these technologies can be applied to patients suffering from mental illness.
The new study included 325 patients currently receiving treatment at community-based outpatient clinics for mental illness. Each participant completed a survey to gauge their cell phone ownership and usage patterns.
After analyzing the results, the researchers found that cell phone ownership among the participants was similar to a nationally representative sample of people not being treated for mental illness. Texting was the feature that the participants used most often, and downloading apps was the feature they used the least. Participants who already used texting indicated that they would be comfortable texting their mental health provider.
The researchers found that more mental health patients shared their phones compared with the general population. Further studies will need to figure out mobile security needs in addition to figuring out how to best use texting to aid treatment.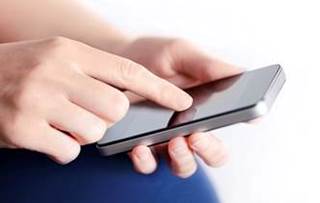 Texting May Aid in Mental Health Treatment
Texting may be a more suitable treatment aid for those with mental illness than mobile applications.
This is the key finding of a new study led by researchers from Clemson University in collaboration with researchers from Indiana University and the Centerstone Research Institute. The study was published in the journal Personal and Ubiquitous Computing.
According to the Substance Abuse and Mental Health Services Administration, the prevalence of mental illness is growing and 62% of those suffering do not receive treatment for their illnesses.
Sign Up for Free e-newsletters
Check out what's trending