August 21, 2014
Some Clinicians Push for Alternative to DSM-5
the Psychiatry Advisor take:
A small group of mental health professionals is pushing for alternatives that could either supplement or replace DSM-5 as a way to better treat mental disorders.
About 20 professionals, mostly psychologists, met in Washington, D.C., earlier this month as part of the First Summit on Diagnostic Alternatives.
The participants agreed that the current DSM relies too much on medical semantics, overlooking the complex interaction of psychological, socio-cultural, contextual and biological factors that contribute to mental illnesses, according to Jonathan D. Raskin, PhD, a psychologist and a professor of psychology and counseling at the State University of New York at New Paltz, who attended the meeting.
There has been much debate about shifting from the DSM to the World Health Organization's International Classification of Diseases (ICD), particularly at the American Psychological Association convention also held earlier this month.
"However, moving from the DSM to the ICD isn't much of a shift because both manuals are conceptually similar, right down to sharing the same diagnostic codes," Raskin said. "Both attribute distress to categorical disorders people have and, in doing so, gloss over psycho-social factors."
He called for an alternate system for professionals that places psycho-social factors on equal footing with biological ones. He added that any alternative must be deeply rooted in science, noting that there is a great deal of literature backing up psycho-social ways of understanding emotional distress.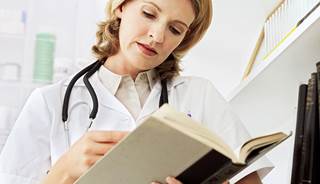 Some Clinicians Push for Alternative to DSM-5
On August 5 and 6, 2014, a group of roughly twenty persons met in Washington, D.C., for the First Summit on Diagnostic Alternatives. The topic at hand was whether or not to push ahead with developing alternatives to the DSM-5 that could supplement or — in some settings — replace it as a way to understand human distress.
Sign Up for Free e-newsletters