December 13, 2016
PRECISION Trial Measured Efficacy of Celecoxib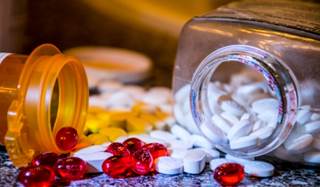 A PRECISION trial tested cardiovascular risks of COX-2 inhibitors and NSAIDs.
In 2004, the selective cyclooxygenase (COX)-2 inhibitor rofecoxib was withdrawn from the market, due to 3-year data that demonstrated an increased risk of cardiovascular (CV) events.1,2
Results from a subsequent trial suggested that adverse CV effects could also be caused by higher-than-approved doses of celecoxib, another selective COX-2 inhibitor.3 Based on these results, the US Food and Drug Administration (FDA) mandated a CV safety trial, although marketing of celecoxib remained permissible.4
The PRECISION trial (Prospective Randomized Evaluation of Celecoxib Integrated Safety vs Ibuprofen or Naproxen; ClinicalTrials.gov Identifier: NCT00346216) was conducted to fulfill that mandate. Findings were presented at the 2016 American Heart Association Scientific Sessions5 and simultaneously published online in the New England Journal of Medicine.4
"In 2001, my colleagues and I conducted a literature search6 raising a red flag as to the [CV] safety of the selective COX-2 inhibitors," Steven Nissen, MD, chairman of the Robert and Suzanne Tomsich Department of Cardiovascular Medicine at Cleveland Clinic's Sydell and Arnold Miller Family Heart & Vascular Institute in Ohio said. "Three years later, we were approached to conduct the [CV] safety study."
In an interview with Cardiology Advisor, Dr Nissen, the lead investigator of the PRECISION trial, explained that the CV risk of nonsteroidal anti-inflammatory drugs (NSAIDs) is due to their impact on prostacyclin production, resulting in increased prothrombotic activity and increased blood pressure due to inhibition of prostacyclin's vasodilatory and anti-aggregatory functions.6,7,8
The History and Study Design of PRECISION
Dr Nissen recounted challenges the investigators faced during the PRECISION trial. "The European regulatory body would not allow us to enroll European patients, due to safety concerns." Therefore, the study was conducted only in the United States and other non-European countries. "By definition, safety studies have to be large, so fewer sites meant that recruitment took longer than expected."
Ultimately, a total of 24,081 patients ≥18 years of age, with rheumatoid arthritis (RA) or osteoarthritis (OA), were enrolled in the study. All participants required daily treatment with NSAIDs for chronic arthritis joint pain, and had either established or increased risk of CVD. A history of recent CV event, unstable CVD, requirement for aspirin dose exceeding 325 mg/d, or any major surgery within 3 months of study randomization precluded patients from trial enrollment.
They were randomly assigned in a 1:1:1 ratio to receive either celecoxib (100 mg twice daily; n=8072), ibuprofen (600 mg 3 times daily; n=8040), or naproxen (375 mg twice daily; n=7969). At subsequent visits, patients with RA could increase the dose of celecoxib to 200 mg twice daily, the dose of ibuprofen to 800 mg 3 times daily, or the dose of naproxen to 500 mg twice daily as needed for symptomatic control of arthritis pain. For patients with OA, no increase in celecoxib dose was permitted. Esomeprazole was given to all patients for gastric protection. Patients taking low-dose aspirin (≤325 mg/d) were permitted to continue their treatment.4
"Our goal was to assess the noninferiority of celecoxib," Dr Nissen said.