July 14, 2014
Psychiatric Drugs Account for Nearly 10% of Drug-Related ED Visits
the Psychiatry Advisor take:
An estimated 89,094 adverse psychiatric drug-related emergency department (ED) visits occurred among U.S. adults between 2009 and 2011, accounting for 9.6% of all drug-related ED visits, according to researchers.

To determine the burden of psychiatric medications in ED visits, Lee M. Hampton, MD, MSc, of the CDC in Atlanta, and colleagues, assessed data from three surveillance programs: the National Electronic Injury --Cooperative Adverse Drug Event Surveillance Systems, the National Ambulatory Medical Care Survey and the National Hopsital Ambulatory Medical Care Survey.

About 1 in 5 of the nearly 90,000 adverse psychiatric drug-related ED visits identified (19.3%) resulted in hospitalizations, and 49.4% involved patients aged 19 to 44 years.

Antipsychotics (31.3%) and antidepressants (30.5%) were the leading causes of psychiatric medication adverse drug-related ED visits in this age group, but sedatives and anxiolytics caused the most visits among patients aged 45 to 64 years (38.1%) and patients 65 years or older (55.2%), the researchers found.

"Regardless of the age group of the patients involved, antipsychotics and lithium salts had the highest rates of adverse drug event ED visits relative to the number of outpatient visits at which they were prescribed," they wrote.

Lithium salts and anitpsychotics were the most commonly implicated medications (16.4 and 11.7 ED vists per 10,000 outpatient prescription visits) compared with other psychiatric medication categories, after the researchers adjusted for estimated number of outpatient prescription visits.

ED vists from antipsychotics were 4.9 times more likely than from antidepressants (2.4 ED visits per 10,000 outpatient prescription visits), 4 times more likely than from stimulants (2.9 ED visits per 10,000), and 3.3 times more likely than sedatives and anxiolytics (3.6 ED vistis per 10,000).

"Efforts to reduce ADEs from therapeutic use of psychiatric medications should include adults of all ages but might first focus on medications causing high numbers and rates of ED visits," Hampton and colleagues wrote.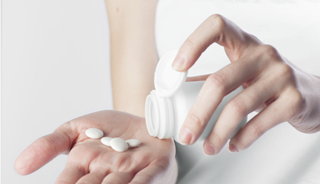 Some Antidepressants Contribute to Weight Gain
In 2011, an estimated 26.8 million U.S. adults used prescription medications for mental illness. To estimate the numbers and rates of adverse drug event emergency department visits involving psychiatric medications, researchers analyzed medical record data from national probability samples of ED and outpatient visits from adults aged 19 years or older from January 2009 and December 2011. The findings were published in JAMA Psychiatry.

Sign Up for Free e-newsletters
Check out what's trending