January 24, 2015
Mental Illness Is More Complex Than a Diagnosis
the Psychiatry Advisor take:
For both research and treatment, it may be useful to view mental illness as a complex, individual response instead of a distinct diagnosis.
A new report from the British Psychological Society notes that there is no hard line that divides normal human experience from psychosis. Traits that are normally associated with schizophrenia, such as hearing voices or feeling paranoid, are relatively common experiences.
The report highlights the risks and advantages of antipsychotic medications, saying that "there is no evidence that it corrects an underlying biological abnormality." It also stresses that assigning labels to people may not actually help them.
In several ways, this view aligns with the National Institute of Mental Health's new approach to mental health research. Decades of research have failed to determine consistent biological mechanisms for depression, schizophrenia, and post-traumatic stress disorder.
Now, the institute has begun a program called Research Domain Criteria, where all research begins from a matrix of neuro-scientific structures that cover behavioral, cognitive, and social domains rather than focusing on a specific disorder.
Both of these new approaches put more emphasis on the role of social experiences in how mental illness pans out. Because things such as abuse, deprivation, and inequality can alter the way the brain behaves, they too can play a major role in mental illness. Thus, social intervention may be just as important as pharmacological treatment.
It is estimated that one in four people will experience an episode of mental illness in their lifetime. While there are still many unknown aspects of mental illness, its prevalence demands that further steps are taken to understand it.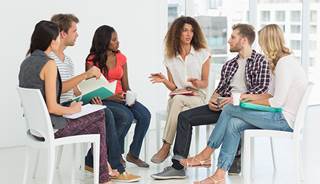 Think of mental illness as a complex, individual response rather than a diagnosis
Two months ago, the British Psychological Society released a remarkable document entitled "Understanding Psychosis and Schizophrenia." Its authors say that hearing voices and feeling paranoid are common experiences, and are often a reaction to trauma, abuse or deprivation: "Calling them symptoms of mental illness, psychosis or schizophrenia is only one way of thinking about them, with advantages and disadvantages."
The report says that there is no strict dividing line between psychosis and normal experience: "Some people find it useful to think of themselves as having an illness. Others prefer to think of their problems as, for example, an aspect of their personality which sometimes gets them into trouble but which they would not want to be without."
Sign Up for Free e-newsletters