January 22, 2015
Health Effects of Marijuana Legalization in Colorado
the Psychiatry Advisor take:
Marijuana legalization in Colorado has had expected and unexpected health implications for those using the drug, according to an opinion piece published in JAMA Psychiatry.
Since marijuana has become legal in Colorado (for medical use in 2000 and recreationally in 2012), most of the unexpected health effects have come through the use of edible marijuana products.
With the increase of marijuana availability, the number of hospital visits for pure marijuana intoxication increased. Additionally, tetrahydrocannabinol (THC) is associated with psychosis, anxiety, and depression symptoms, so the increased use of marijuana has exacerbated underlying psychiatric conditions.
As people experimented with new ways to used and make THC products, it has caused unforeseen health effects, including an increase prevalence of burns, cyclic vomiting syndrome, and health care visits due to eating edible products.
Edible marijuana products account for the majority of marijuana intoxication-related health care visits. The recommended amount of THC for intoxication is anywhere from 10-30 mg; however, edible products often contain 100 mg of THC. Inconsistencies in manufacturing further complicate this, with products containing THC levels that vary anywhere from 0 to 146 mg.
For adults, 100 mg of THC may cause delirium or severe physiologic impairment. In children, this dose can cause respiratory arrest, making edible products especially dangerous if accidentally ingested by children. Packaging edible marijuana products so that they are not appealing to children and are not easily confused with non-marijuana foods could reduce the number of accidental ingestions.
Further studies that quantify the benefits and risks of marijuana use are needed to better inform both health-care professionals and the public about the effects of marijuana legalization.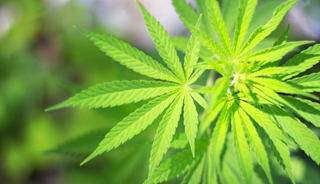 U.S. Drug 'Czar' Says Addiction, Health Concerns With Pot as Legalization Continues
This Viewpoint describes the legalization of marijuana in Colorado and the unexpected and adverse health effects reflected in hospital data collected so far.
The legalization of marijuana in Colorado has had complex effects on the health of its citizens. Physicians have the responsibility to present a balanced perspective, identifying both the potential health benefits and risks associated with marijuana use. In this Viewpoint, we discuss the history of marijuana policy in Colorado and the expected and unexpected effects of increased marijuana availability. Other states considering marijuana policy liberalization may learn from the experiences in Colorado.
Sign Up for Free e-newsletters