August 18, 2014
Fixing a Broken Mental Health System
the Psychiatry Advisor take:
Reducing the use of emergency mental health care services and keeping frequent users of such services in comprehensive treatment is an important first step in fixing a "troubled" mental health system, according to two prominent psychiatrists.
Lloyd I. Sederer, MD of the New York State Office of Mental Health and Steven S. Sharfstein, MD of the Sheppard Pratt Health system in Baltimore, Maryland, also argue in JAMA that mental health care must also be affordable and treatment should be provided in the least-restrictive environment — communities and neighborhoods — rather than nursing homes, shelters, or long-term hospitals.
Patients and their families must come first, they argue, even if it is not convenient for insurance companies or providers. Same-day appointments and even at-home appointments need to become more common as it provides a more natural environment for patients.
"Shared decision making with patients and families will promote mutual understanding, giving responsibility to patients for their health and recovery," they wrote.
In addition, prescribing of medication should be done judiciously and in concert with psychosocial treatments to avoid reliance on drugs to treat mental illnesses.
"The combination of psychosocial interventions and rehabilitation services with medications should be the prevailing mode of practice, and early intervention should become the standard of care," Sederer and Sharfstein said.
The pair also call for legislative action to bring about change. In particular, they highlight two pieces of legislation currently before Congress: The Helping Families in Mental Health Crisis Act (HR 3717) and The Strengthening Mental Health in Our Communities Act of 2014 (HR 4574).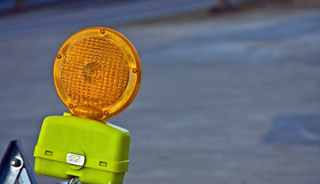 Fixing a Broken Mental Health System
Untreated and poorly treated serious mental illness affects the lives of individuals, families, and communities every day. Each year, approximately 39,000 people commit suicide, and the majority of them have acute mental illness. More than half of suicides are the result of a self-inflicted gunshot wound.
Many other persons with serious mental illness have lives of isolation, are homeless, or are incarcerated. Because of the stigma of mental illness, an inability to know that they are ill, or troubling experiences with mental health services, people with mental illness often do not seek or follow through with treatment.
Sign Up for Free e-newsletters