August 13, 2014
Faith Community Has Role in Psychiatry
the Psychiatry Advisor take:
Last month, 40 leaders of the psychiatry community and clergy met at the American Psychiatry Association (APA) headquarters in Arlington, Virginia, as part of the Mental Health and Faith Community Partnership. The partnership is designed to improve understanding of mental illness, as well as reducing stigma in the faith community to boost access to mental health care, according to APA President Paul Summergrad, MD.
Senior psychiatric leaders, including former APA President Richard Harding, M.D., and academic leaders such as Grayson Norquist, MD, James Griffith, MD, and Robert Cloninger, MD, attended. The convening organizations were the American Psychiatric Foundation (APF) and the Interfaith Disability Advocacy Coalition.
"For many individuals and their clergy, it may not always be clear when medical intervention is warranted," Summergrad wrote in Psychiatric News. "When is despair an existential or developmental crisis, and when is it a symptom of a depressive episode? Clergy may not be equipped to respond to people with more serious mental health issues, and in some traditions, seeking psychiatric care is seen as a 'failure of faith.'"
Summergrad added that clergy play an important role in mental health care, in terms of helping the members of their congregation get evidence-based treatment when warranted.
In 1997, APA developed a manual for clergy, the "Mental Illnesses Awareness Guide for Clergy and Other Spiritual Leaders." The APA also has a resource document, "Religious/Spiritual Commitment and Psychiatric Practice."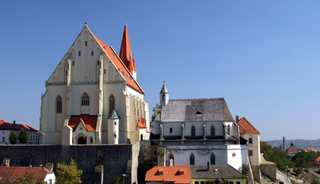 Psychiatry Has Role To Play With Faith Community
Fear, isolation,
anxiety
, despair, distress-words used in medical and spiritual settings alike. While psychiatry is (and must be) based on the most rigorous science, we often encounter patients at the bedside, in our consulting offices, and in the emergency room who are isolated and bereft of hope.
Sign Up for Free e-newsletters
Check out what's trending