August 14, 2014
Effects of Sequestration Still Impacting Mental Health
the Psychiatry Advisor take:
Although talk about federal budget cuts due to sequestration has been out of the news for a while, the effects of it are still being — and will continue to be — felt, especially when it comes to mental health care.
The cuts will impact Americans who look to treatment and research that is dependent on government funding, participants in the National Coalition for Health Funding (NHCF) told members of Congress last month, Psychiatric News reported.
NHCF released a report, "Faces of Austerity: How Budget Cuts Hurt America's Health," documenting health care programs, research and workforce that will see steep reductions in the near future.
Reductions will affect programs that provide access to community mental health care; funding for graduate medical education and workforce programs, according to American Psychiatric Association Deputy Director of Government Relations Lizbeth Boroughs.
She identified the National Health Service Corps, a program through which psychiatrists can have medical school loans dropped by working in an underserved area, as being substantially reduced due to the sequestration cuts. The corps funding has already been reduced by $15 million — 5.1% — this year.
Looking ahead, there will be 6% across-the-board budget cuts beginning in 2016, year over year, with cumulative reductions by fiscal year 2021 of more than 25%.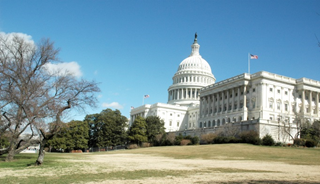 Effects of Sequestration Still Impacting Mental Health
"Sequestration" — that arcane term that came into the national lexicon when Congress passed the 2011 Budget Control Act mandating across-the-board cuts to government-funded programs — may have dropped from conversation, but it is still a reality, with large funding cuts scheduled to hit programs in 2016 and 2017.
Those cuts will exact a very real toll on general health and mental health programs and on Americans who rely on treatment and research that is dependent on government funding, a forum convened by the National Coalition for Health Funding (NCHF) told members of Congress during a July hearing.
Sign Up for Free e-newsletters