January 25, 2015
What Happens When Doctors Need Mental Health Treatment?
the Psychiatry Advisor take:
A blog from doctor who struggled seeking help for her mental illness highlights the unique situations health-care professionals who are affected by such disorders face, as well challenges common for all patients.
For one pediatric intern under the pseudonym of Action Potential (AP), getting treatment for her anxiety and depression allowed her to reach her potential as a medical student and intern.
In college, AP reached a point where her days were filled with studying or reading her phone. She wasn't going out or doing necessary things like servicing her car, and she realized she should get help.
After two months and two panic attacks, AP was finally able to receive the therapy and medication she needed to complete college and begin medical school. During medical school, AP was referred to another psychiatrist when she couldn't move her neck.
In her head, AP's conditions were major. She cycled through thoughts of failing her exams and not getting her license due to her psychiatric disorders. But visiting the new psychiatrist restored a sense of normalcy, and she realized that many other people went through the same things as she did.
When she began her first internship, AP was reluctant to make a psychiatric appointment, fearing that her fellow doctors would recognize her. Read her blog to learn how she dealt with the issue.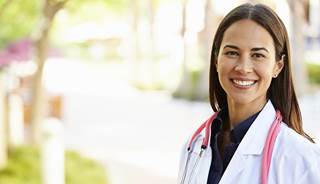 Seeking psychiatric treatment should be encouraged for doctors if needed.
Action Potential (AP) thinks her psychiatric milieu is mundane. She has no hesitation sharing her experience with anxiety and depression, although she prefers to use the pseudonym in her blog and for this story. "I talk to a lot of people about it now. I'm fairly open. The more time goes on, the more other people talk to me. It's everyday, it's boring. It's what I had for breakfast. I had Lexapro for breakfast."
But she didn't always feel that way.
Sign Up for Free e-newsletters
Check out what's trending