October 20, 2014
Changes to Psychiatric Drug Classification Proposed
the Psychiatry Advisor take:
A group of psychiatrists at a major European medical conference is pushing to change the way drugs to treat mental disorders are classified away from a system-based nomenclature to one that is more pharmacologically-based.
The reason for the change, these clinicians argue, is that many times, patients are confused when they are prescribed a drug that is used for a condition they may not have. For example, a patient diagnosed with anxiety may have their psychiatrist prescribe an antidepressant or antipsychotic.
However, that patient may not take the medication due to stigma associated with the drug or a fear they have depression.
The Joint Taskforce on Nomenclature of the European College of Neuropsychopharmacology presented their ideas at the college's annual meeting in Berlin, Germany. The taskforce wants the new naming system to be based on how the drugs work and their relevant mode of action.
"As an example, the drug fluoxetine (Prozac) is currently classified as an antidepressant, but is also used for bulimia and other indications," Josef Zohar, MD, of Chaim Sheba Medical Center, Ramat Gan, Israel, said in a statement. "Obviously, suffering from bulimia and being given an antidepressant is potentially confusing."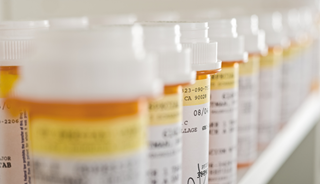 Change in Way Psychiatric Drugs Are Classified Proposed
European psychiatrists and other health experts are calling for a change in the way mental health drugs are named. The reason for the switch is that the name of the drug you are prescribed may significantly influence the way you respond to the medication.
Experts believe this will decrease the confusion that can happen when a patient is prescribed a drug for what appears to be an unrelated condition. For example, a patient may be being treated for anxiety, and yet may be prescribed an "antidepressant" or an "antipsychotic."
Sign Up for Free e-newsletters