August 25, 2014
Celebrities in Drug Ads Don't Influence Consumers
the Psychiatry Advisor take:
Although many celebrities are increasingly seen in direct-to-consumer pharmaceutical and disease-specific advertisements, the inclusion of a star does not have much of an impact on consumers.
Brent Rollins, PhD, RPh, a professor at the Philadelphia College of Osteopathic Medicine in Pennsylvania, and colleagues found that the personal relevance of the ad, not the celebrity selling them, has an impact on what consumers actually buy or ask their physicians about.
In the study, one group was shown either an image of Harrison Ford or Ashley Judd — both of whom have gone public with their struggles with depression — whereas the other group was shown images that reflected the age and sex of the two celebrities. The faces were changed in the latter group to make them look unrecognizable as celebrities.
Although the majority of respondents found the celebrity endorsers credible, this didn't impact consumer behavior, suggesting celebrities have a negligible impact on consumer behavior, the researchers reported in the International Journal of Pharmaceutical and Healthcare Marketing.
"This research demonstrates that even if consumers deem the celebrity as more credible and pay significantly greater attention to the ad, it does not change the desire to act and search for more information, discuss the disease with their physician or ask for a prescription," Rollins said.
Several celebrities have been in advertisement for psychiatric drugs. Lorraine Bracco, who portrayed Tony Soprano's psychiatrist on the series "The Sopranos" was once featured on a Pfizer website involving depression. Bracco has said she was treated with sertraline (Zoloft) for depression.
And Ty Pennington, the host of "Extreme Makeover," who suffers from attention-deficit/hyperactivity disorder, was featured in ads from Shire, which manufactures lisdexamfetamine dimesylate (Vyvanse).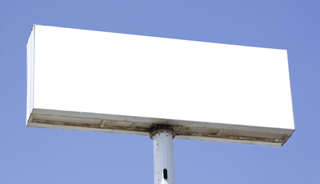 Celebrities in Drug Ads Doesn't Influence Consumers
With an increasing number of stars appearing in drug and disease-specific adverts, including Brooke Shields and Jessica Simpson, do consumers really trust those who make money from endorsing prescription-drugs?
New research published in the latest issue of the International Journal of Pharmaceutical and Healthcare Marketing has found that it is the personal relevance of the adverts, not the celebrity selling them, that has an impact on what consumers actually buy.
Sign Up for Free e-newsletters
Check out what's trending