October 16, 2014
BRAIN Initiative Could Reap Benefits for Psychiatry
the Psychiatry Advisor take:
An initiative announced by President Barack Obama last year that supports research into the brain will likely yield discoveries that will help mental health treatments, according to two prominent psychiatric experts.
In April 2013, Obama unveiled the BRAIN (Brain Research through Advancing Innovative Neurotechnologies) Initiative. The program promises to aid in the development of new technologies that will assist researchers in understand neural processes in the brain, according to Cornelia I. Bargmann, PhD, co-chair of the initiative's advisory committee and Jeffrey A. Lieberman, the immediate past president of the American Psychiatric Association.
Bargmann is also affiliated with Rockefeller University in New York, and Lieberman is associated with Columbia University Medical Center.
"The BRAIN Initiative's goal is to develop and apply technologies to observe, understand, and modify these complex, distributed patterns of activity," the pair write in a commentary in The American Journal of Psychiatry. "We must do more than simply observe activity; we must know which cells are active, how they are connected to each other, which activity patterns are causal to behavior, and the quantitative logic of neural systems."
They say that, ultimately, the development of technologies will enhance the study of translational neuroscience, which will disproportionately benefit psychiatry over other medical specialties.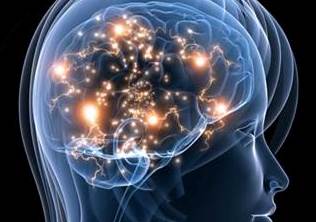 BRAIN Initiative Could Reap Benefits for Psychiatry
Psychiatry faces the most difficult problem in medicine, because its organ of interest, the brain, is by orders of magnitude the most complex of the body. The human brain is composed of an intricate network of perhaps 200 billion cells (neurons and glia) and 30 trillion synaptic connections.
Moreover, brain cells are diverse and vary markedly both within and between brain regions; the anatomical complexity of other organs, such as the kidney, liver, or lung, pales in comparison. Diversity of structure is accompanied by diversity of function; the myriad functions of the brain are associated with specialized anatomical structures and circuits that are each composed of many different cell types.