April 24, 2015
Morbidity of Borderline Personality Disorder Underestimated
the Psychiatry Advisor take:
Improvements in the way borderline personality disorder (BPD) is treated are needed as the condition's morbidity is as great as — if not greater than — bipolar disorder, according to a new study.
Mark Zimmerman, MD, director of outpatient psychiatry at Rhode Island Hospital, and colleagues conducted a study to compare levels of psychosocial morbidity in patients with bipolar disorder and BPD. The study looked at 307 patients with BPD, but not bipolar disorder, and 236 patients with bipolar disorder but without borderline personality disorder.
Compared to bipolar patients, BPS patients were diagnosed with more comorbid disorders, more likely had a history of substance-use disorder, has more suicidal ideation and more frequently attempted suicide, and reported poorer social functioning, the researchers reported in the British Journal of Psychiatry.
"Despite the clinical and public health significance of both of these disorders, it sometimes seems as if BPD lives in the shadow of bipolar disorder," Zimmerman said in a statement. "Bipolar disorder is a widely researched, well-publicized, well-funded topic. By contrast, BPD is seldom discussed and it is not included in the Global Burden of Disease study, a comprehensive registry that quantifies diseases by cost, mortality, geography, risk and other factors."
The researchers also said that those with BPD are likely to also suffer from depression, anxiety disorders, substance abuse, eating disorders and suicidal behaviors. But because these conditions have symptoms that overlap with BPD, it may be difficult for clinicians to diagnose BPD in these patients.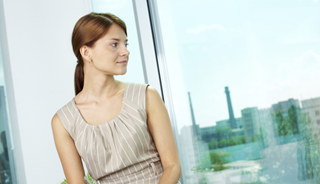 Morbidity of Borderline Personality Disorder Underestimated
Borderline personality disorder (BPD) deserves as much attention as bipolar disorder (BD), says a study published in the British Journal of Psychiatry.
"The level of psychosocial morbidity and suicidality associated with BPD is as great, or greater, than that experienced by patients with [BD]," Dr. Mark Zimmerman, director of outpatient psychiatry at Rhode Island Hospital and director of the Rhode Island Methods to Improve Diagnostic Assessment and Services (MIDAS) project, said in a press release. "From a public health perspective, improving the detection and treatment of BPD is as imperative as diagnosing and treating bipolar disorders."
Sign Up for Free e-newsletters