August 31, 2015
Borderline Personality Disorder Linked to Lowered Empathy
the Psychiatry Advisor take:
People who suffer from borderline personality disorder (BPD) may have lower activity in regions of the brain responsible for empathy.
Brian Haas, PhD, of the University of Georgia in Athens, and colleagues, recruited 80 people who took a questionnaire, the Five Factor Borderline Inventory, to determine the extent to which they had characteristics associated with BPD. They were then asked to take part in an empathetic processing activity, while a functional MRI measured their brain activity.
The task involved matching faces with different emotions to a situational context. Participants who scored high on the Five Factor Borderline Inventory tended to have less activity in regions of the brain responsible for empathy, the researchers reported in the journal Personality Disorders: Theory, Research and Treatment.
"This reduced activation may suggest that people with more BPD traits have a more difficult time understanding and/or predicting how others feel, at least compared to individuals with fewer BPD traits," Haas said in a statement.
The researchers also found an association in those with high borderline personality traits and a decreased use of neural activity in two parts of the brain: the temporoparietal junction and the superior temporal sulcus. Both areas are important to empathic processing.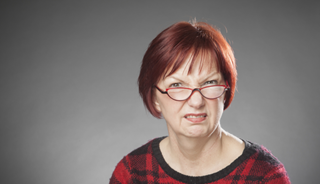 Functional MRI scans show those who have borderline personality disorder traits have less activity in areas of the brain involved in empathy.
Those with borderline personality disorder, or BPD, a mental illness marked by unstable moods, often experience trouble maintaining interpersonal relationships. New research from the University of Georgia indicates that this may have to do with lowered brain activity in regions important for empathy in individuals with borderline personality traits.
For the study, over 80 participants were recruited and asked to take a questionnaire, called the Five Factor Borderline Inventory, to determine the degree to which they had various traits associated with borderline personality disorder. The researchers then used functional magnetic resonance imaging to measure brain activity in each of the participants.
During the fMRI, participants were asked to do an empathetic processing task, which tapped into their ability to think about the emotional states of other people, while the fMRI measured their simultaneous brain activity.
Sign Up for Free e-newsletters
Check out what's trending