December 19, 2014
Tips for Coping with Social Anxiety Disorder During the Holidays
the Psychiatry Advisor take:
Social gatherings are a source of joy for many during holidays, but can be unbearable for people with social anxiety disorder (SAD). Avoiding social situations can actually make the condition worse, so Medical News Today compiled these three tips for clinicians to share with patients who have the condition this Christmas season.
Trust a confidant — Anticipation can be an exacerbating factor in SAD, but planning for how to deal with social functions ahead of time can help ease anxiety. Encouraging patients with SAD to share their fears about holiday festivities with a trusted friend or family member can help the person create a buffer for interactions they find particularly difficult.
Focus on the external, instead of internalizing — Offering to help the host with party prepping and event practicalities can be a welcome distraction for people with SAD to detract from any personal negative feelings they may associate with an event.
Maintain good nutrition — foods high in sugar, fat, caffeine, and alcohol, which are nearly ubiquitous at holiday parties, play a role in energy and anxiety levels. Making conscious food and drink choices can help patients manage their own condition.
Take small steps — Equally important as self-coping mechanisms is the approach of friends and family members in offering support, the article emphasizes. Openly listening to people with SAD in a nonjudgemental way and avoiding pushing them into uncomfortable situations can aid in incrementally building up self confidence. Overcoming small challenges little by little can add up to significant progress in the long run.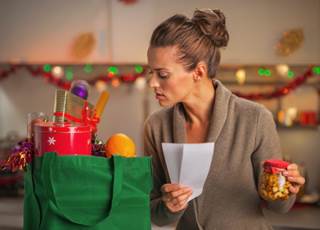 Tips for Coping with Social Anxiety Disorder During the Holidays
'Tis the season to be jolly, and for most people, this means attending an array of gatherings with family, friends and work colleagues. But while many of us look forward to such festivities, it is a different story for people with social anxiety disorder.
"Social anxiety disorder is characterized by the presence of fear or anxiety about social or performance situations in which the person is exposed to possible scrutiny by others," Dr. Kalina Michalska, a research fellow in the Section on Developmental and Affective Neuroscience at the National Institute of Mental Health (NIMH), told Medical News Today.

Sign Up for Free e-newsletters