August 11, 2015
Better Support for Released Inmates May Reduce Suicide Risk
the Psychiatry Advisor take:
Better health support systems are needed to prevent suicide among newly released inmates, according to a recent study published in Sociology of Health and Illness.
Among 35 previously-incarcerated men aged 18 to 35 years, slightly more than half had reported that they had attempted suicide at some point in their lives, according to Richard Byng, PhD, and colleagues from the University of Plymouth Peninsula School of Medicine and Dentistry in the United Kingdom.
They interviewed study participants one week prior and six weeks after release from prison in an attempt to better understand suicide risk factors in this population.
In general, the majority of prisoners reported a history of family breakdown or abandonment as a child, physical abuse or neglect, and excessive drug and alcohol abuse in their family homes. However, there was no correlation between previous life experience and propensity for suicide -- those with suicide attempts appeared to experience similar traumatic life experiences.
All participants had reported recent personal problems. When the researchers compared those who with a history of multiple suicide attempts vs those with a "one-off" suicide attempt, they found that those with multiple attempts felt less in control of their situation, but used less violent means. Comparatively, those with one attempt were more premeditated and used more violent methods.
The researchers recommended providing greater aid for released inmates with accommodation, employment, and relationship issues, and support from healthcare professionals experienced in treating drug and alcohol use disorders in addition to primary and secondary healthcare providers.
"Care for those at risk of suicide will require not only a full assessment of risks and their needs, but also an acute understanding of where an individual is on the pathway to suicide. Our study suggests that there is a group of high-risk individuals with no previous attempt at suicide for whom identification and engagement is critical," the researchers wrote.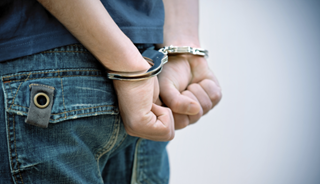 There is a group of high-risk individuals with no previous attempt at suicide for whom identification and engagement is critical.
A new study has called for greater support to be provided for released offenders to reduce the risk of suicide. Not enough support is currently being offered to released offenders to prevent alcohol/drug abuse and suicide. There has often been much focus on the need to reduce the risk of suicide in prisons.
Sign Up for Free e-newsletters