June 13, 2014
Music Can Improve Quality of Life in Alzheimer's Disease
the Psychiatry Advisor take:
The film Alive Inside: A Story of Music and Memory shown at the Cleveland International Film Festival in March an portrays the power of music to engage and enliven Alzheimer's nursing home residents. Dan Cohen, a social worker found a way to bring residents to life using an iPod with a personally customized playlist. Once the headset is on and the residents are listening to their favorite songs from the 1940s or 50s, their eyes open wide, smiles appear, and some even clap their hands or tap their feet.
Medicaid pays for the care most nursing home residents receive and disallows reimbursement for iPods which retail for about $50. But, Medicaid will pay for much more costly prescription drugs. During a panel discussion after the film's screening, members of the audience were incensed that this situation exists. They questioned why private and public health insurance programs are not paying for and encouraging the use of non-pharmacological interventions, such as music and other arts activities, which research shows have significant health and well-being benefits for older adults.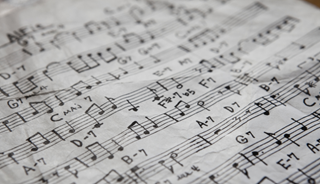 Music Can Improve Quality of Life in Alzheimer's Disease
One of life's challenges is communicating with older adults in later stage Alzheimer's disease and finding ways to afford them some quality of life. The compelling film by director Michael Rossato-Bennett portrays the power of music to engage and enliven these nursing home residents to the amazement of staff and family members.