August 14, 2015
Music Could Help Protect Against Seizures in Epilepsy
the Psychiatry Advisor take:
People with epilepsy showed greater synchronization with music in the frontal and temporal lobes than individuals without the disorder, suggesting music, in combination with existing treatments, could be a potential intervention to prevent seizures.
Christine Charyton, PhD, adjunct assistant professor of neurology at The Ohio State University Wexner Medical Center in Columbus, and colleagues analyzed data from 21 patients admitted to the epilepsy monitoring unit between September 2012 and May 2014 compared with controls without epilepsy.
The researchers measured participant brainwave patterns using electroencephalogram (EEG) during a listening exercise that involved alternating 10-minute periods of silence with Mozart's Sonata in D Major, Andante Movement II (K448) or John Coltrane's rendition of My Favorite Things and another song.
All participants demonstrated heightened brainwave activity while listening to music, but in those with epilepsy brainwave activity tended to synchronize with the music more, particularly in the temporal lobe — the region of the brain involved in approximately 80% of epilepsy cases.
"Persons with epilepsy synchronize before a seizure. However, in our study, patients with epilepsy synchronized to the music without having a seizure," Charyton said. "Persons with epilepsy may use the music to relax; stress causes seizures to occur. By listening to the music, many patients reported that they felt relaxed."
Future studies will seek to determine the exact point at which music may stimulate synchronization, according to the researchers.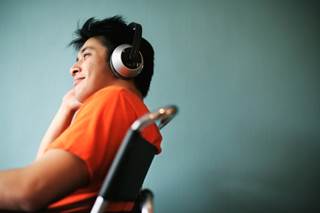 Music Could Help Protect Against Seizures in Epilepsy
Researchers are increasingly reporting the therapeutic potential of music. Now, a new study suggests it could be useful for treating epilepsy. Music appears to have a different impact on the brains of people with epilepsy, suggesting it could be used to help treat the condition.
Sign Up for Free e-newsletters