June 16, 2014
Discovery May Lead to Improvements in Treating Alzheimer's Disease
the Psychiatry Advisor take:
A new drug target to fight Alzheimer's disease might also be used as a diagnostic tool for the disease, according to researchers at Pennsylvania State University.
A team found that the GABA neurotransmitter was drastically increased in the deformed versions of the normally large, star-shaped "astrocyte" cells which,support individual neurons in the brain. High concentrations of that neurotransmitter is a novel biomarker that researchers hope can be further investigated a a diagnosis tool and for treatment.
Research behind many drugs in development for Alzheimer's targets the sticky buildup of the amyloid protein known as plaques, which can cause neurons in the brain to die.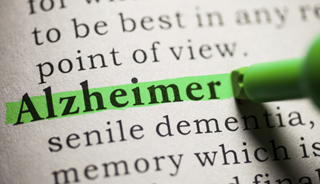 Japanese Drugmaker Accelerates Development of Alzheimer's Drug
A new drug target to fight Alzheimer's disease has been discovered by a research team led by Gong Chen, a professor of biology and the Verne M. He and his research team found the neurotransmitter, called GABA (gamma-aminobutyric acid), in deformed cells called "reactive astrocytes" in a structure in the core of the brain called the dentate gyrus.
Sign Up for Free e-newsletters
Check out what's trending