August 14, 2015
Anticholinergics Associated with Longer Hospital Stays
the Psychiatry Advisor take:
Anticholinergic drugs, commonly used to treat conditions ranging from bladder problems to depression and insomnia, can cause cognitive impairment that may interfere with rehabilitation efforts and prolong hospital stay for patients recovering from brain and spinal chord injuries.
Researchers from the British National Health Service and Aston University's School of Life & Health Sciences in the United Kingdom examined the way the side effects of anticholinergics impacted 52 patients with brain or spinal injury being treated at a neuro-rehabilitation unit.
The average length of hospital stay was longer among those with higher levels of anticholinergic drug burden (ACB) and shorter among those with lower ACB, the researchers found.
"This pilot study demonstrates the need for larger studies to confirm the results and need for further investigation into what long-term effects these common medications are having on the recovery of these patients," the researchers wrote.
In addition to the clinical implications on patient quality of life such findings may have, patient discharge rates are often tied to financial incentives for hospitals, raising questions about wider efficiencies in the healthcare system.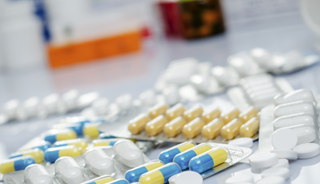 Anticholinergics may delay recovery from brain injury.
New research reveals that a class of drugs prescribed to treat common conditions ranging from bladder problems, depression and insomnia in up to 50% of older patients may delay their recovery from brain injury. Drugs commonly used to treat complications of brain and spinal cord injuries may prolong rehabilitation, a new study suggests.
Sign Up for Free e-newsletters
Check out what's trending