June 08, 2016
Impact of Rapid Global Urbanization on Mental Health Outcomes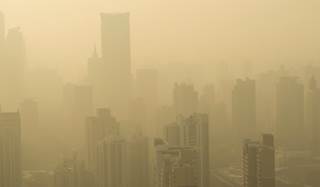 Urban birth, upbringing, and residence are associated with an increased risk of developing a neuropsychiatric disorder.
In 1950, more than 70% of the world's population lived in rural areas. The urban population has grown rapidly since then, and in 2014 more than half of the world's population and more than 80% of the North American population resided in towns and cities, according to a World Urbanization Prospects: The 2014 Revision report.1
All regions of the world are expected to urbanize further over the next few decades, but countries in Asia and Latin America will urbanize faster than countries in other regions.1 The urban population in China has more than tripled since 1980,2 and more than 70% of Brazilians were concentrated in urban areas at the end of the 20th century.3
Urban birth, upbringing, and residence are associated with poverty, environmental degradation, and a range of health hazards and risks.4 Various social environment features that are associated with living in urban settlements also act as potential risk factors for the development of neuropsychiatric illness including psychosis,5,6 posttraumatic stress disorder (PTSD),7 anxiety and mood disorders,5,8 and substance use disorders.8 For example, compared with children in rural areas, children in urban environments have double the odds of developing schizophrenia in adulthood.9 Also, China's rapid urbanization and sociocultural change from 1980 to 2010 was concomitant with a marked increase in prevalence of lifetime major depressive disorder (MDD).10
Biologic, psychosocial, and environmental mechanisms underlying the negative impact that urban environments have on mental health are starting to be identified.
A recent study indicates that increased crime victimization and low social cohesion in neighborhoods located in urban areas explain approximately 25% of the association between urban upbringing and increased risk of psychotic symptoms in children.6 Findings of another study revealed that children living in low-income, high-crime neighborhoods are significantly more likely to experience trauma, which makes them susceptible to later development of stress-related disorders such as PTSD.7
Extended exposure to artificial light in towns and cities ("light pollution") affects 99% of North American and European populations and is associated with increased risk of mental illness such as mood disorders, including MDD.7 Nonhuman animal studies indicate that light exposure at night negatively affects mood and cognition by decreasing the expression of trophic and growth factors (eg, brain-derived neurotrophic factor) and increasing the expression of proinflammatory cytokines (eg, tumor necrosis factor-alpha) in the hippocampus.7
Taken together, urbanicity influences neurobiology and shapes brain development and function. Populations living in urban environments may therefore be at increased risk for various neuropsychiatric disorders. Consequently, as the world continues to urbanize, mental health professionals will be faced with unique challenges and will need to address unique needs of individuals residing in urban settings.
References
1. United Nations, Department of Economic and Social Affairs, Population Division (2015). World Urbanization Prospects: The 2014 Revision, (ST/ESA/SER.A/366).
2. Gong P, Liang S, Carlton EJ, et al. Urbanisation and health in China. Lancet. 2012;379:843-852.
3. Ludermir AB, Harpham T. Urbanization and mental health in Brazil: social and economic dimensions. Health Place. 1998;4:223-232.
4. Galea S, Vlahov D. Urban health: evidence, challenges, and directions. Annu Rev Public Health. 2005;26:341-365.
5. Sundquist K, Frank G, Sundquist J. Urbanisation and incidence of psychosis and depression: follow-up study of 4.4 million women and men in Sweden. BJP. 2004;184:293-298.
6. Newbury J, Arseneault L, Caspi A, et al. Why are children in urban neighborhoods at increased risk for psychotic symptoms? Findings from a UK Longitudinal Cohort Study. Schizophr Bull. 2016. pii: sbw052. [Epub ahead of print]
7. Lambert KG, Nelson RJ, Jovanovic T, Cerda M. Brains in the city: neurobiological effects of urbanization. Neurosci Biobehav Rev. 2015;58:107-122.
8. Peen J, Schoevers RA, Beekman AT, Dekker J. The current status of urban-rural differences in psychiatric disorders. Acta Psychiatr Scand. 2010;121:84-93.
9. Vassos E, Pedersen CB, Murray RM, et al. Meta-analysis of the association of urbanicity with schizophrenia. Schizophr Bull. 2012;38:1118-1123.
10. Sun J, Ryder AG. The Chinese experience of rapid modernization: sociocultural changes, psychological consequences? Front Psychol. 2016;7:477.