January 13, 2015
Virtual Reality Games Can Screen for Mild Cognitive Impairment
the Psychiatry Advisor take:
A new "virtual supermarket" of cognitive training games can detect mild cognitive impairment with accuracy similar to standardized neuropsychological tests.
Previous iterations of virtual supermarkets have been used to test cognitive functioning, but they could only be used diagnostically in conjunction with neuropsychological tests.
Already, many older adults enjoy using computerized cognitive training games to exercise their brain. By incorporating an already enjoyable activity into a means of testing for cognitive disorders, the researchers hope to more people will be evaluated.
The virtual supermarket, which includes virtual reality games, has shown a correct classification rate of 87.3%, a diagnostic accuracy similar to standardized neuropsychological tests. These tests are currently considered the best screening method for mild cognitive impairment.
When mild cognitive impairment is detected early, patients can maintain a better quality of life and function independently for a longer period of time. Mild cognitive impairment, which is characterized by memory loss and the inability to complete complex activities, can lead to Alzheimer's disease.
The researchers believe that the tool could be used remotely. If adults played the games at home, an embedded algorithm could alert them if their performance indicated potential cognitive impairment. This would allow more adults to be screened while minimizing examination costs.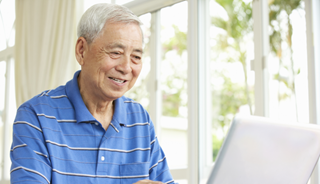 Virtual Reality Games Can Screen for Mild Cognitive Impairment
Researchers have developed a virtual supermarket of cognitive training games that help to detect mild cognitive impairment (MCI).
Greek investigators from the Aristotle University of Thessaloniki and the Centre for Research and Technology Hellas/Information Technologies Institute say that although the concept of a virtual supermarket has been used in the past to help detect cognitive functions, prior iterations could detect MCI only when used in combination with standardized neuropsychological tests.
MCI is a condition that often predates Alzheimer's disease and is characterized by memory loss and inability to execute complex activities such as financial planning.
Sign Up for Free e-newsletters
Check out what's trending