October 21, 2014
Turmeric Compound May Improve Cognitive Function
the Psychiatry Advisor take:
Curcumin, a key compound in the spice turmeric, may help to improve cognitive function, according to researchers.
Andrew Scholey, PhD, of the Swinburne University of Technology, in Melbourne, Australia, and colleagues enrolled 60 healthy adults, aged 60 to 85 years, who were randomly given either a 400 mg capsule containing curcumin or a placebo.
Just an hour after treatment, those in the curcumin group demonstrated better performance on tasks related to attention and working memory compared to those on placebo, the researchers reported in the Journal of Psychopharmacology.
Results also showed that when the supplement was taken for 30 days, those in the curcumin group showed improvements in calmness, contentment, and less fatigue compared with placebo.
Cucumin may help alleviate fatigue, because the compound influences mitochondrial function, the protein kinase, and glucose uptake and regulation, according to the researchers. A previous study found that curcumin may also be effective as a depression treatment.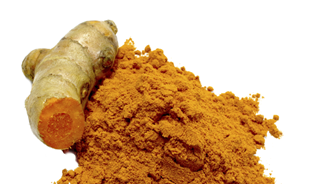 Turmeric Compound May Work As Depression Treatment
Curcumin possesses many properties which may prevent or ameliorate pathological processes underlying age-related cognitive decline, dementia or mood disorders. However, these benefits in preclinical studies have not been established in humans.
This randomized, double-blind, placebo-controlled trial examined the acute (one and three hours after a single dose), chronic (four weeks) and acute-on-chronic (one and three hour after single dose following chronic treatment) effects of solid lipid curcumin formulation (400 mg as Longvida®) on cognitive function, mood and blood biomarkers in 60 healthy adults aged 60 to 85 years.
Sign Up for Free e-newsletters
Check out what's trending