July 21, 2014
Protein That Helps Neurons Beat Death Holds Promise for Parkinson's
the Psychiatry Advisor take:
The discovery of how a protein interacts with neurons and brain cancer cells could provide a new look into Parkinson's disease and may be used for further research into the disease by scientists.
University of North Carolina School of Medicine researchers found that the protein PARC/CUL9 plays a role in helping neurons and brain cancer cells supersede biochemical mechanisms that can lead to cell death. In the case of neurons, preserving survival allows the brain to continue functionally normally as humans get older.
"PARC is very similar to Parkin, a protein that's mutated in Parkinson's disease," Mohanish Deshmukh, a professor of cell biology and physiology at the school and author of the research that was published in Science Signaling. "We think they might work in tandem to protect neurons."
If Deshmukh's hypothesis proves true, researchers can examine how the two proteins work with each other to develop new Parkinson's medications.
Vivian Gama, PhD, a postdoctoral fellow that works with Deshmukh and lead author of the paper, discovered that after cell mitochondria were purposely damaged, the PARC/CUL9 protein stopped the release of another protein, cytochrome c, which mitochondria release when harmed leading to cell death. "In this setting, we want PARC to do that because we want neurons to survive as long as possible," she said.
Their research could lead to new ways of examining how Parkinson's disease works. "Our hypothesis is that in the absence of Parkin, PARC still does the job as it may allow cells to survive," Gama said.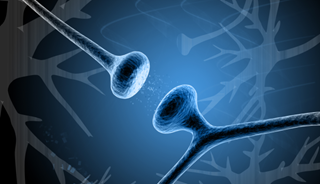 Protein That Helps Neurons Beat Death Holds Promise for Parkinson's
Researchers at the UNC School of Medicine have discovered that the protein PARC/CUL9 helps neurons and brain cancer cells override the biochemical mechanisms that lead to cell death in most other cells. In neurons, long-term survival allows for proper brain function as we age. In brain cancer cells, though, long-term survival contributes to tumor growth and the spread of the disease.
These results, published in the journal Science Signaling, not only identify a previously unknown mechanism used by neurons for their much-needed survival, but show that brain cancer cells hijack the same mechanism for their own survival.
Sign Up for Free e-newsletters