June 07, 2014
MUL1 Gene Potential Treatment Target for Parkinson's Disease
the Psychiatry Advisor take:
A team of UCLA researchers has identified a new gene involved in Parkinson's disease, a finding that may one day provide a target for a new drug to prevent and potentially even cure the debilitating neurological disorder.
A handful of genes have been identified in inherited cases of Parkinson's disease. A team led by Dr. Ming Guo, the study team leader, associate professor of neurology and pharmacology and a practicing neurologist at UCLA, was one of two groups worldwide that first reported in 2006 in the journal Nature that two of these genes, PTEN-induced putative kinase 1 (PINK1) and PARKIN, act together to maintain the health of mitochondria — the power house of the cell that is important in maintaining brain health.
Guo's team has further shown that when PINK1 and PARKIN are operating correctly, they help maintain the regular shape of healthy mitochondria and promote elimination of damaged mitochondria. Accumulation of unhealthy or damaged mitochondria ultimately results in Parkinson's disease.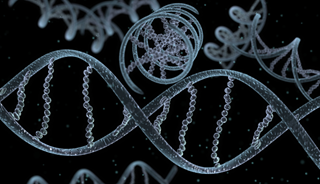 Identification of new gene involved in Parkinson's disease may result in new treatments
A team of UCLA researchers has identified a new gene involved in Parkinson's disease, a finding that may one day provide a target for a new drug to prevent and potentially even cure the debilitating neurological disorder. In this study, the team found that the new gene, called MUL1 (also known as MULAN and MAPL), plays an important role in mediating the pathology of the PINK1 and PARKIN