July 30, 2014
Mini-Screen Helps Predict Enhanced Service Needs in Dementia
the Psychiatry Advisor take:
Family caregivers are often an essential part of caring for a patient with dementia, though they often experience gaps in needed treatment and services. Researchers at the University of Washington School of Medicine recently examined whether a screening tool is useful in estimating additional care needs for patients and caregivers.
Soo Borson, MD, of the school's Department of Psychiatry and Behavior Health, and her team examined 215 primary family caregivers and asked them to rate their stress level, challenging patient behaviors and prior-year needs and gaps in 16 medical and psychosocial services. These factors were evaluated with other patient and caregiver characteristics in regression analyses to predict service needs and gaps.
Results published in The American Journal of Geriatric Psychiatry found that caregiver stress and patient behavior problems together accounted for an average of 24% of the whole-sample variance in total needs and gaps.
All other variables combined (comorbid chronic disease, dementia severity, age, caregiver relationship, and residence) accounted for a mean of 3%, with none yielding more than 4%. Stress and behavior problem indicators were combined into a simple screen.
In early/mild dementia dyads (n=111) seen mostly in primary care settings, the screen identified gaps in total (84%) and psychosocial (77%) care services for high stress/high behavior problem dyads vs. 25% and 23%, respectively, of low stress/low behavior problem dyads.
Medical care gaps were dramatically higher in high stress/high behavior problem dyads (66%) than all others (12%).
"The Dementia Services Mini-Screen is a simple tool that could help clinicians and health systems rapidly identify dyads needing enhanced dementia care, track key patient and caregiver outcomes of interventions, and estimate population needs for new service development," the researchers concluded.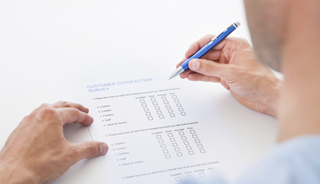 Mini-Screen Can Predict If Patients With Dementia Needs Enhanced Services
Improving
dementia
care in health systems requires estimates of need in the population served. We explored whether dementia-specific service needs and gaps for patients and caregivers could be predicted by simple information readily captured in routine care settings.
Sign Up for Free e-newsletters
Check out what's trending