August 06, 2014
Midlife Hypertension Portends Faster Cognitive Decline
the Psychiatry Advisor take:
Hypertension during middle age can speed up cognitive decline later in life, increasing the risk for dementia.
Rebecca, F. Gottesman, MD, PhD, Associate Professor of Neurology, Johns Hopkins University School of Medicine, Baltimore, Maryland, and colleagues sought to find out the link between having hypertension in midlife (between 48 and 67 years of age) and change in cognitive performance over 20 years. The team used the Atherosclerosis Risk in Communities cohort (1990-1992 through 2011-2013) for evaluation.
Over 20 years, baseline hypertension was associated with an additional decline of 0.056 global z score points (95% CI:−0.100 to −0.012) and prehypertension was associated nonsignificantly with 0.040 more global z score points of decline (95% CI:−0.085 to 0.005) compared with normal blood pressure, the researchers reported in JAMA Neurology.
"Although we note a relatively modest additional decline associated with hypertension, lower cognitive performance increases the risk for future dementia, and a shift in the distribution of cognitive scores, even to this degree, is enough to increase the public health burden of hypertension and prehypertension significantly," the researchers said.
However, individuals with hypertension that took hypertensive medication had less decline during the 20 years than untreated individuals with hypertension (−0.050 [95% CI, −0.003 to −0.097] vs. −0.079 [95% CI, −0.156 to −0.002] global z score points).
"Identifying midlife hypertension as an important risk factor for cognitive decline yields a potential treatable target, with the recognition that treatment might need to be implemented for decades," the researchers wrote. "Initiating treatment in late life might be too late to prevent this important shift."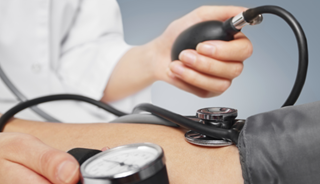 Hypertension in Midlife Could Portend Faster Cognitive Decline
Hypertension is a treatable potential cause of cognitive decline and dementia, but its greatest influence on cognition may occur in middle age. The purpose of the study is to evaluate the association between midlife (48-67 years of age) hypertension and the 20-year change in cognitive performance.