July 07, 2015
Inadequate Funding, Patient Fear Hinder Parkinson's Research
the Psychiatry Advisor take:
Researchers have identified insufficient funding and fear of adverse effects as some of the biggest barriers to clinical success in Parkinson's disease trials, according to a study published in the Journal of Parkinson's Disease.
Despite the need for new medications, clinical trials for Parkinson's tend to have a low rate of success. In their study, the researchers hoped to discover the major barriers to clinical success through the perspective of people with the disease and the researchers conducting the studies.
"With development of a new drug estimated to cost between $1 and $3 billion and taking as long as 15 years, the successful execution of clinical trials is essential," said researcher Tom Isaacs, co-founder of The Cure Parkinson's Trust in London.
The study included 303 people with a connection to Parkinson's: 87% were patients and caregivers, and 11% were medical professionals. Each participant completed an online questionnaire with four items that focused on barriers to effective clinical trials.
The medical professional participants reported that their biggest obstacles for effective clinical trials were insufficient funding and lack of administrative support. The patients and caregivers said their main reasons for not participating in trials were fear of adverse consequences and misconceptions about the clinical trial system.
Based on patient concerns, the researchers believe that improving the dissemination of information between Parkinson's research and patient communities could lead to improvements in clinical trial success. Overall, the researchers suggest improvement in five areas can improve outcomes: communication, education, funding, recruitment, and compliance.
Reference
Isaacs T, et al. Rising to the Challenges of Clinical Trial Improvement in Parkinson's Disease. J Parkinsons Dis. 2015; doi: 10.3233/JPD-150541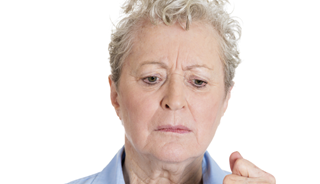 Improved communication and information between Parkinson's researchers and patients could lead to greater success in Parkinson's clinical trials.
Despite an urgent need for new medications, clinical trials in Parkinson's have a relatively low rate of success. Although many reasons have been proposed for this, the opinions of patients and scientists, the two principal stakeholders, have not been widely canvassed.
The objective of the present study was to establish the main barriers to clinical trials success in Parkinson's, as perceived by people with Parkinson's and those engaged in conducting clinical trials in Parkinson's.
Three hundred and three people (303) with a connection to Parkinson's completed an online four-item questionnaire, directed towards discovering the barriers that interfere with the establishment of effective clinical trials.
Sign Up for Free e-newsletters
Check out what's trending