November 06, 2014
High-Fat Diets May Slow Brain Aging
the Psychiatry Advisor take:
A high-fat diet may help to slow down the aging of the brain, based on research in mice, leaving open the possibility of a new treatment for people with Alzheimer's and Parkinson's diseases.
Vilhelm Bohr, MD, PhD, of Center for Healthy Aging, University of Copenhagen, Denmark, and the National Institute of Health, and colleagues examined mice that had a defect in their DNA repair system. This defect in humans causes a disorder known as Cockayne syndrome, where people prematurely age as children and die in their adolescence.
In mice as in humans, the fats in the diet were broken down into sugar in order to have more energy. This additional energy was then used to replace energy used up by cells whose repair systems are constantly working due to the DNA defect, thus speeding up aging. With the additional energy from the fats, the cells lived longer.
Bohr believes that the findings can also be applied to brain cells as well.
"We therefore hope that a diet with a high content of coconut oil or similar fats will have a beneficial effect, because the brain cells are given extra fuel and thus the strength to repair the damage," he said in a statement.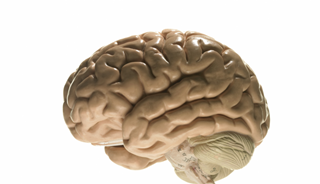 High-Fat Diets May Slow Brain Aging
New Danish-led research suggests that signs of brain aging can be postponed in mice if placed on a high-fat diet. In the long term, this opens the possibility of treatment of children suffering from premature aging and patients with Alzheimer's and Parkinson's disease. The research project is headed by the Center for Healthy Aging, University of Copenhagen and the National Institute of Health.
When we get older, defects begin to develop in our nervous system, our brain loses some of its intellectual capacity, and the risk of developing diseases such as Parkinson's and Alzheimer's increases.
Sign Up for Free e-newsletters
Check out what's trending