May 07, 2015
Healthy Eating Lowers Risk of Cognitive Decline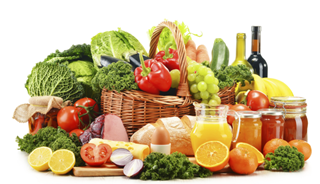 Healthy Eating Lowers Risk of Cognitive Decline
HealthDay News -- People who eat plenty of fruits and veggies may preserve more of their memory and thinking skills as they grow old, a new large study suggests.
The findings, published online in the journal Neurology, add to a growing body of evidence linking healthy eating habits to a lower risk of dementia.
Researchers found that among nearly 28,000 older adults from 40 countries, those who scored in the top 20 percent on a "healthy eating" scale were less likely to show declines in memory, attention and other mental skills over the next five years.
Compared with older adults who favored foods like red meat and sweets, the risk of mental decline for the healthiest eating group was about one-quarter lower. Among the people with the healthiest diet, about 14% showed declines in thinking, compared to about 18% of those with the least healthy diets.
The study does not prove that diet, by itself, confers the benefit, said lead researcher Andrew Smyth, PhD, a fellow at McMaster University in Hamilton, Ontario, Canada.
But he said his team accounted for some other explanations -- including the fact that people with healthy eating habits may be more educated, thinner, get more exercise or be less likely to smoke.
In this study, Smyth's team scored people's usual diets using a "healthy eating" index. A high score, Smyth said, meant that a person eats plenty of healthy choices, like fruits and vegetables, and few dubious choices, like deep-fried foods.
Reference
Smyth A, et al. Healthy eating and reduced risk of cognitive decline. Neurology. 2015; doi: 10.1212/WNL.0000000000001638.